First I want to announce the winners of last week's Rafflecopter entries from Sandra Orchard's Are You Smarter Than Your Characters, Sandra Orchard?
Heather Olsen won the Adult Coloring Book, and Amy Cambell won the $10 Amazon gift card. Congratulations, ladies!
Occasionally, I plan to write about the 2nd book in the Memphis Cold Case series that is due to my editor July 1, 2016. Four months. Gulp. Last week I drove to Memphis and toured the Pink Palace where much of the book will take place.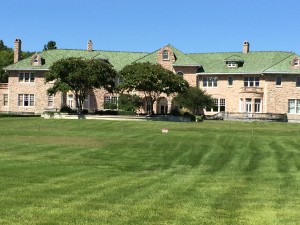 A little information on the Pink Palace. Back in 1922, Clarence Saunders who founded the Piggly Wiggly grocery chain, announced he was building a palacial estate on the eastern border of Memphis. He got as far as the outer shell before he went bankrupt in 1923. His creditors donated the Mansion to the City of Memphis for use as a museum which opened in 1930 under the name Memphis Museum of Natural History and Industrial Arts. Thankfully the citizens of Memphis nicknamed it the Pink Palace.
In the 50s my sister and I spent at least one Sunday every month at the museum. It was the neatest place. I ask my sister last year what she remember most from our visits to the musuem and got the same answer I get when I ask anyone that question–the shrunken head. 🙂
Fast forward to last week when I returned to research the mansion as the setting for my 2nd book. I was given a tour from the basement to the attic and believe me, there are plenty of places to hide a body.
I'll come back to the Pink Palace off and on as I work on the book.
Last, I'd like your opinion on last week's Are You Smarter Than Your Characters blog–you know the contest between Sandra Orchard and her characters. How did you like it? My idea was to make blogs with authors a little different. Plusses and Minuses? All comments are welcome! In fact, if you leave a comment, I'll enter your name in a drawing for a print copy of  The Gingerbread Pony. (US addresses only, digital copy for all others)
Tweet
The digital copy of my first book, Shadows of the Past is #free ow.ly/YVUBU (Click to Tweet)