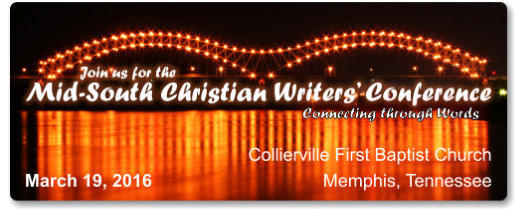 This Friday, March 19, about 90 writers will gather at The Mid-South Christian Writers Conference in Collierville, Tennessee to network and learn more about the craft of writing. If you live close enough, I'd love to see you there! I'll be teaching a course on Scrivener. If you're not familiar with Scrivener, let me explain what it is.
It's a writing software program that makes a writer's life easier. Everything you need when you are creating your masterpiece is right at your fingertips. You never have to close out the program to, say, go search for that biography you wrote of your main character…or where you put that research link. It's right there on the screen you're in.
But that's not all that's going on at The Mid-South Christian Writers Conference. There are workshops on writing and marketing and social media. Our keynote speaker, Edie Melson, is the guru of social media, and she's going to share her award-winning tips. Check out the Blab video below, but first, leave me a comment telling what you would like to get if you attended a writers conference.
Why attend a writers conference? That's what we're talking about on the video below, so check it out, And then leave a comment about why you like to go to conferences, and if you haven't been to one, would you like to?
One last thing! Last week's winner of Elaine's book is Kay M and Delores Topliff won the $10 Amazon gift card!