The winners of last week's drawing for the $10 Amazon gift cards are Laura McClellan and Carole Walker!!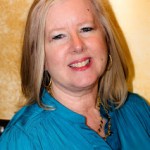 I am pleased to welcome Johnnie Alexander Donley to my blog today. I met Johnnie on line in 2009 on an ACFW Critique loop, and our friendship has grown and grown and grown. We met in person in February, 2010 and then again at the ACFW Conference in Dallas last year along with two other partners, Renee Osborne and Chandra Lynn Smith. Only Rob McClain was absent…maybe next year we all will get together.
I'm so excited about Johnnie's debut novel, Where Treasure Hides. If we have 10 people to comment, Johnnie will give away a copy of Treasure, and I'll give away a $10 iTune gift card!
But first…
Tell us a little about yourself, Johnnie:
I'm a Midwestern farm girl who somehow ended up in small town Florida. I love how the sun sometimes shines even when it's raining, the smell of orange blossoms, and the ungainly sand cranes that saunter around our neighborhood. I even enjoyed our little adventure a few months ago when a young alligator took up residence beneath my car. Other than that, I love family times and road trips. I usually have a fistful of blue ink pens in my purse and four or five books I'm reading at the same time.
This year, I'm president of the Central Florida chapter of American Christian Fiction Writers and the 2013 ACFW Genesis Contest Historical Fiction Category Coordinator (whew! That's a mouthful!)
For several years I worked for the Florida Legislature, but now I'm an at-home novelist, a grandmom, a guardian ad litem volunteer, and a women's Bible study leader.
Were there any particular challenges in writing your debut novel? 
Perhaps the biggest challenge was in deciding just how to tell the story. My hero, Ian Devlin, first came to life as a secondary character, a widower, in an unpublished manuscript. Friends of mine who read that story wanted a sequel, so I decided to write about Ian's love story. The first draft of Where Treasure Hides has Ian sitting outside a courtroom as he struggles to adopt a Jewish orphan. The story, then, was a giant flashback about the war, the woman he loved with all his heart, and how she died.
But as I delved into the story and became better acquainted with my heroine, Alison Schuyler – well, call me a softie, but I just couldn't kill her. So the story took a completely different journey and is more about how Alison and Ian overcome Alison's strange fear of an old family fate, the hardship of war, and a forced separation to reach their bittersweet happy-ever-after.
How long did it take you to write Where Treasure Hides? I wrote the initial 50,000-word draft in November 2009 as part of NaNoWriMo (National Novel Writing Month). It sat untouched for several months until I began rewriting it, especially the opening, so that I could enter it in the 2011 American Christian Fiction Writers Genesis contest. That summer and fall I did major revisions. So I'd say a little over two years. Of course, when Tyndale requested the full manuscript, I did another two-day edit before sending it to them.
How hard was it to write a WWII story? I love the research and had already delved into different aspects of WWII for the previous manuscript. I knew I wanted to write a story about how much art the Nazis looted, but as horrendous as that is, I couldn't neglect the more tragic loss – the millions of children who died. I saw one statistic that only ten percent of Jewish children living in Eastern Europe survived the war. That loss is staggering and tragic.
In Where Treasure Hides, one little Jewish orphan is saved because of Ian's compassion and courage. Without giving too much of the story away, the novel hints at the tension between what a society values – one of a kind, irreplaceable works of art or uniquely created, irreplaceable children.
Where Treasure Hides has a very strong faith-based theme. What role has your faith played in your writing?
 Alison's go-to verse, Proverbs 31:25, has been my go-to verse for many, many years. I memorized it as, "Strength and dignity are her clothing, and she smiles at the future." In difficult times, and even in just "I need a little bit of courage" times, I've found strength in this verse and a reminder that eternity will be joyous.
As far as writing – and life — is concerned, I know with great certainty that God guides my journey. Disappointments and rejection happen, but He also has affirmed that I'm doing what He gave me the desire and the gift to do. I pray my writing honors Him and blesses my readers.
Now for Johnnie's debut novel, Where Treasure Hides

Artist Alison Schuyler spends her time working in her family's renowned art gallery, determined to avoid the curse that has followed the Schuyler clan from the Netherlands to America and back again. She's certain that true love will only lead to tragedy—that is, until a chance meeting at Waterloo station brings Ian Devlin into her life. Drawn to the bold and compassionate British Army captain, Alison begins to question her fear of love as World War II breaks out, separating the two and drawing each into their own battles. While Ian fights for freedom on the battlefield, Alison works with the Dutch Underground to find a safe haven for Jewish children and priceless pieces of art alike. But safety is a luxury war does not allow. As time, war, and human will struggle to keep them apart, will Alison and Ian have the faith to fight for their love, or is it their fate to be separated forever?
Don't forget to leave a comment to be entered in the drawing for a copy of Where Treasure Hides and a $10 iTunes gift card!
The Opening pages…
Where Treasure Hides
Johnnie Alexander Donley
Chapter One
August 1939
The stringed notes of "Rule, Britannia!" grew louder as the crowd quieted, eyes and ears straining in their search for the violin soloist. The patriotic anthem echoed through Waterloo Station's concourse, and as the second chorus began, sporadic voices sang the lyrics. Travel- weary Brits stood a little straighter, chins lifted, as the violinist completed the impromptu performance, the last note sounding long after the strings were silenced.
Alison Schuyler gripped her leather bag and threaded her way through the crowd toward the source of the music. As the final note faded inside the hushed terminal, she squeezed between a sailor and his girl, murmuring an apology at forc­ing them to part, and stepped onto a bench to see over the crowd. A dark-haired boy, no more than seven or eight, held the violin close to his anemic frame. His jacket, made of a finely woven cloth, hung loosely on his thin shoulders. The matching trousers would have slipped down his hips if not for his hand-tooled leather belt.
Either the boy had lost weight or his parents had purposely provided him clothes to grow into. Alison hoped for the latter, though from the rumors she'd heard, her first assumption was all too likely. She stared at the cardboard square, secured by a thick length of twine, that the boy wore as a cheap necklace. The penciled writing on the square numbered the boy as 127.
Other children crowded near the young musician, each one dressed in their fine traveling clothes, each one labeled with cardboard and twine. Germany's castaways, transported to England for their own safety while their desperate parents paced the floors at home and vainly wished for an end to these troublesome days.
"Now will you allow him to keep his violin?" A man's voice, pleasant but firm, broke the spell cast over the station. The children fidgeted and a low murmur rumbled through the crowd. The speaker, dressed in the khaki uniform of a British Army officer, ignored them, his gaze intent on the railroad official overseeing the children.
"He better," said a woman standing near Alison. "Never heard anything so lovely. And the lad not even one of the king's subjects. I'd take him home myself—yes, I would—if I'd a bed to spare."
Alison mentally sketched the tableau before her, pinning the details into her memory. The officer's hand resting on the boy's shoulder; the official, a whistle around his neck, restlessly tapping his clipboard with his pencil; the dread and hope in the boy's eyes as he clutched his prized instrument. The jagged square that tagged his identity.
 To continue reading click here.
Where to buy Where Treasure Hides:
Amazon
Barnes and Noble
Christian Book Distributors (ChristianBook.com)
Connect with Johnnie at:
Treasured Moments blog
Facebook
Twitter
GoodReads
Pintrest
Linked