The Winner of Beth Vogt's book, Wish You Were Here goes to Melissa Isaksen!

I've been writing for years now. Not going to say how many, just suffice it to say, A LOT. And so far, I haven't had a book published. I did have several short stories published in Woman's World and a few articles in national publications, but no book. I've had very nice rejection letters. I didn't submit in the hopes of a nice rejection letter, though.
Quitting isn't an option. But how long does one keep plugging away without reaching their ultimate goal? I don't know. But I do know that if Susan Boyle (of Britain's Got Talent fame) had given up, the world would've missed a beautiful voice.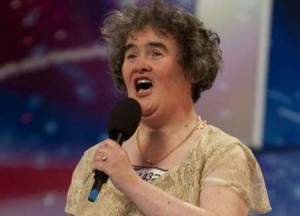 And then there are those legions of writers who submitted one more time after hundreds, some even thousands, of rejections only to hit the big time. Like J. K. Rowling, or Louis L'Amour (over 400 times), John Grisham…the list goes on.
Before you quit reaching for that goal, watch this video. Garrett McNamara is a legend in the sport of big wave surfing. Surfers dream of catching the big one — that wave that will ride them into the world records. Garrett wasn't even going out to surf on this day–he was too beat up from the waves the day before, wiping out over and over. But he went out for one last time, and made a Guinness World Record ride.
Why did he go out again? For the same reason I keep writing. I love to do it, and a rejection letter isn't going to make me stop. I know God's timing is perfect, but even if I never publish a book, I'll keep writing until I don't love it anymore.
What have you kept on doing despite rejection or failure?