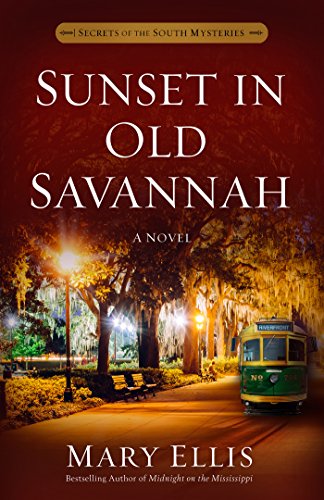 This is the first of my book review blogs and I wanted to start out with a Southern mystery.
Mary Ellis is well-known for her Amish fiction and historical romance. You can learn more about her at her website.
I loved the setting of Savannah, Georgia, and Tybee Island, places I've always wanted to visit. The fact that everyone there has secrets to hide from Price Investigations makes it even more enjoyable. Here's the review I put on Amazon and Goodreads:
In Sunset in Old Savannah, Price investigators Michael Preston and Elizabeth (Beth) Kirby are sent to Savannah, Georgia to catch a husband cheating on his wife. When they get the goods on him, Beth is shocked that the wife plans to forgive him. I loved the way Mary Ellis wove God's grace throughout the book. Her characters are flawed but loveable—except for the ones who aren't supposed to be. And even then, Mary writes them in such a way that you find yourself emphasizing with them.
Mary also had me guessing to the end about the villain. While this is the fourth book in the Secrets of the South series, you don't have to read the others to enjoy this one, but you're missing out if you don't go back and read those as well.
So, what are you reading this week? Leave a comment to be entered in a drawing for my copy of Sunset In Old Savannah at the end of the month. And as usual, I'd love a tweet!