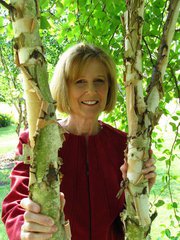 The tagline for my website is Delight yourself in the Lord, and He will give you the desires of your heart. Psalm 37:4 Delight yourself in the Lord…what does that really mean?
For me, it means drinking in His word, talking to Him, listening to Him…trusting Him enough to give Him my desires. That's now, but when I first claimed this verse for myself, I thought if I just loved God, He would give me what I wanted. And I wanted to write romantic suspense, I wanted to be published, and I wanted it right now. Then, as I grew as a Christian and grew closer to Him, a funny thing happened. I began to ask Him to put His desires in me, and my wants changed. It became less about me and more about what He wanted me to write.
I think that works for any desire we have. We have to be willing to let our dreams go in order to receive the dreams God has for us. And I've learned His dreams are so much better than mine.
What does Delight yourself in the Lord mean to you?