I 'met' Jo Huddleston at her website where she scatters hope with a smile. Well, actually I first met her on a group email loop we both are on, but I got to know her at the website. She writes sweet Southern romances, and today she's going to interview one of her characters. Let's listen in.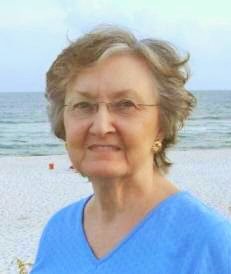 JO: I'm in Morgantown, West Virginia talking with Julie Capshaw Montagna. Julie, we loved reading about you and Robby in Wait for Me, and we'd like to catch up to date with you both. Can you talk to us for a few minutes?
JULIE: Yes, of course I can. Robby is the love of my life. We've been here at West Virginia University for almost four years now, and we're both doing well. We live in a rental house owned by the university. The house is small but has enough room for us. We love it here and we have a second bedroom for Daddy when he visits. Robby in working on the university farm to help pay his tuition.
JO: You two should be almost finished with college. Is that correct?
JULIE: Yes, ma'am. We're both preparing for graduation at the end of this spring quarter. It's a very busy time for both of us. We've mailed out job applications and eagerly await responses.
JO: What jobs are you applying for and at what locations?
JULIE: I'm majoring in education and have applied for high school teaching jobs. Robby is majoring in business administration and he's applied for various management positions. We've applied for jobs in the U.S. Southeast. As you know, we're Southerners and hope we can stay in this part of the country.
JO: In Wait for Me we came to know your parents. How are they doing?
JULIE: Mother still lives in the rest home in Charleston and Daddy lives in our big house in Coaltown, near his coal mine. Daddy drives up here to visit with us sometimes, but more likely he visits with Mother on weekends. Her health has deteriorated. Daddy visits her although she usually doesn't know who he is.
JO: I'm sorry to hear that.
JULIE: Thank you. Daddy is quite lonely, living alone in our large home in Coaltown. But he continues to want to live close to one of his coal mines. He has friends in Charleston that he and Mother spent time with, but he doesn't enjoy being in that group as the only singleton.
JO: I understand that. How about Robby's family? Are they still in Coaltown?
JULIE: Yes, ma'am, they are. Robby's daddy still works in the coal mine there. His sister, Adriana, will graduate from high school this year. I wonder what will become of her—will she spend the rest of her life living in a coal community, married to a coal miner? Or will she get out of there and live somewhere else like Robby did? I wonder if she even thinks about living elsewhere. She may just settle for the life she has, like her mother has apparently done.
JO: Any news you can tell us about anyone else we came to know in Wait for Me?
JULIE: Let's see—I stay in touch with my roommate, Mary. She's teaching school in Tennessee. Mrs. Fletcher continues as the Dean of Women. She has been such a big help to Robby and me while we've been in college. It's good to know I can call on her if I ever have a need at school.
JO: Yes, in Wait for Me, Dean Fletcher was a congenial person. I was so glad she could help you when you needed to change roommates. She seemed to really like you.
JULIE: That's right. Dean Fletcher checked me into the girls' dormitory that first day of my freshman summer quarter. We hit it off well, and she told me that first day that I could talk to her about any problem I might have. She's still not married—I don't think she ever dates at all.
JO: She must be pretty smart in her line of work to have become Dean of Women in her thirties. She probably has a bright academic future, but also would probably be a trustworthy girlfriend to some lucky guy.
JULIE: I agree. I guess that's her business if she doesn't choose to date.
JO: Indeed it is. Julie, I've enjoyed talking with you. Thanks for spending time with me. I wish you and Robby much success as you plan for your future.
JULIE: Thank you. We know God has a place planned for us. We pray that he'll lead us in our search for jobs.
JO HUDDLESTON – BIO
Jo Huddleston is a multi-published author of books, articles, and short stories. Her novels in the West Virginia Mountains Series and the Caney Creek Series are sweet Southern historical romances. She is a member of ACFW, the Literary Hall of Fame at Lincoln Memorial University (TN), and holds a M.Ed. degree from Mississippi State University. Visit Jo at www.johuddleston.com where you can learn about her books and read her blogs.
West Virginia, 1960
A mine owner. An elegant lady.
Seductive voices that scoff at trust.
Loreen Fletcher has suffered heartbreak. She resolves never to trust a man again. She has earned a respected position with no help from anyone, especially not from a man. At thirty-six, Loreen knows loving brings inevitable misery, and she won't pick at that scab again.
Claude Capshaw's life has taken another detour. Things that drove him no longer motivate him. Nothing fulfills him anymore—except that elegant lady at West Virginia University. Why won't she trust him when he tells her he'll never betray her?
My links online:
Website: http://www.johuddleston.com
Christian authors' books blog: http://www.johuddleston.com
Inspirational blog: http://lifelinesnow.blogspot.com
Facebook author page: https://www.facebook.com/fournovels
Facebook: https://www.facebook.com/joshuddleston
Amazon author page: www.amazon.com/author/johuddleston
Goodreads: https://www.goodreads.com/author/show/1615694.Jo_Huddleston
The Book Club Network: http://www.bookfun.org/profile/JoHuddleston
Purchase link for Trust Me:
Amazon: Click Here.