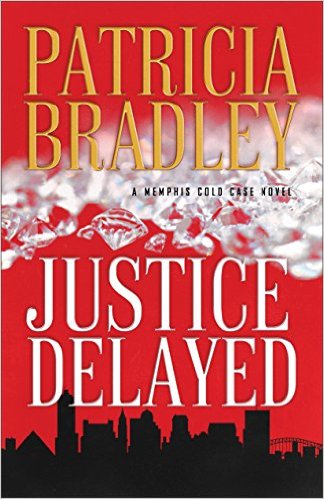 I thought once I finished the book I would have more time. Not so. The interview will have to wait. But isn't this a beautiful cover for the first book in the Memphis Cold case series!
I do have more Mystery Questions straight from the Police Blotter report, but first last week's answer:
10:15 p.m. Suspicious people were reportedly doing something with flashlights by the side of North Street. A deputy checked and found the people are not suspicious, but merely Canadians out for an evening stroll.

7:14 p.m. A caller was reportedly on her porch calling "Help!" from her residence on Bank Street. Officers responded and found the woman was calling for a cat named "Help".

 7:00 a.m. A woman reported her husband missing. She said he does this about once every seven years. She handed them a bag with his clothes and said that they could find him at the local all-night beer joint and would they kindly give him his clothes so he would be clean when he returned.

6:00 p.m. A woman reported Thursday that someone broke into her home on the 1200 block of Sumner Street and switched hardware in her computer with identical hardware that doesn't work. There are no leads.
The blotter report I made up is  #3, although I do know of this happening…
Now for this week's Mystery Question:
Okay, Mystery Solvers, which one is the made-up Police Blotter report? Leave your comment and be sure to share on Facebook and tweet about it so others can try to solve it!
Fullerton: Police are looking for a man who tried to rob a Wendy's while wearing a plastic bag over his head. Police were told that the man pulled up to the drive-through window, pointed a handgun at the server and demanded money. The server closed the window and walked away.

2:59 p.m.—The Learning Center on Hanson Street reports a man across the way stands at his window for hours watching the center, making parents nervous. Police ID the subject as a cardboard cutout of Arnold Schwarzenegger.

Tupelo police receive a report of a man ringing doorbells and when a woman answers the door, he kisses them and runs off. 

Six men, their faces covered with red bandanas, got out of the Cherokee carrying a knife, baseball bat, billy club and rolling pin, said Davis, 20.