I met Jo Huddleston on line a couple of years ago. We've never met face-to-face, but I hope to rectify that soon!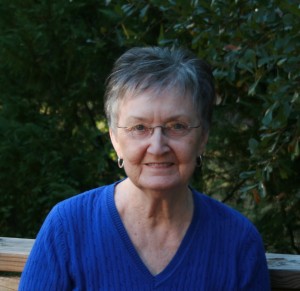 Jo is a writer of awesome devotionals. A reviewer once wrote that they "offer spiritual tonic and hope" and I've found that to be true. But she's decided to join the ranks of fiction writers and her wonderful book, That Summer, released December 8, 2012. I thought it'd be interesting for her to interview one of her characters, so, without further ado, here's Jo…
Oh! but first, Jo has graciously offered to give away a copy of That Summer to one of the commenters on today's blog! So be sure to leave a comment at the end!
First of all, thank you so much for hosting me, Pat. It's my pleasure to spend time with you and your readers. Today I'm interviewing Jim, the hero of my book.
Hello, Jim. Are you the young man who doesn't enjoy growing up on a farm?
JIM: Yes, ma'am, that's me.
What's so bad about growing up on a farm?
JIM: To begin with, our house and everything belongs to a Mr. Thomas. We're sharecroppers I guess you would call it. As I understand it, when Poppa settled on living on Mr. Thomas's land, the owner wanted rent money, not a share of the crops we grew. That way, Mr. Thomas gets his money whether the crops make good or not.
How many are in your family?
JIM: I have two brothers, twins, and two sisters. And there's Momma and Poppa.
Tell me about your house.
JIM: The house is pretty crowded. We just have two small bedrooms. One, Momma and Poppa use and then in the other bedroom we have two beds, one for my two sisters and the other for me and my two brothers. We have a little kitchen and a room big enough to put a round oak table where we can all sit down and eat together. Then we have a small living room, I guess you'd call it, where we have a fire grate. The fire in the living room and in Momma's cook stove in the kitchen is all the heat we have in the winter. And in the summer we just open our windows to try to get cooled down. The only chairs we have to sit in are wooden straight-backed chairs, some with cane bottoms. We use them to sit in the living and carry them to the eating table to use there too.
What are your happiest memories of living with your family?
JIM:  Well…I guess I can't think of too many. I can remember when I was a little boy, Poppa would play with us. He would cross his long legs and let me sit on his foot. He would swing his foot up and down and we'd play "ride the horsey." For a while now there's been no playing with Poppa. He's turned mean. Nothing any of us do is the way he wants it done. He's mighty hard on me and the twins. My older sister, Shirley Ann, is even afraid to be around him now. He spews out his anger at whoever stands nearest to him and his anger is usually misdirected or unfair.
What can you do about this situation with your poppa?
JIM: Well, not a whole lot. Just try to stay out of his reach. Momma just takes it, says the Bible tells her to be submissive to Poppa. I don't think the Bible means she should be submissive to a man that treats his family as harsh as Poppa does. But I know what I'd like to do.
What would you like to do, Jim?
JIM: I'm the oldest, I'm seventeen, and I want to move to town. I want to get a job and have me some money, meet some girls, and make my own choices. That way, I wouldn't have to listen to Poppa's ranting and raving every day.
But the Bible tells us to honor our fathers and mothers.
JIM: Yes, ma'am, it does. But do you think that means we're just supposed to be treated no better than the farm animals? If Poppa has his way me and the twins would stay here forever and he'd work us on the farm. But I've got to get away from all this. I'll hate to leave Momma but she won't even talk about leaving. And my sis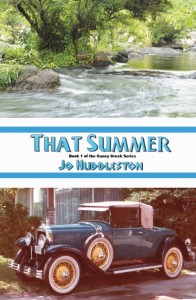 ters and brothers will get their chance to leave as they get older. I've just got to get away. Someday I will.
Jo's publisher will offer her novel, That Summer, at a discounted price through this month of December only. You can buy the book for $9.99 if you click here.
No limit to number of books purchased, but only discounted through December, 2012. The Kindle and Nook books should be online this week. Paperback will be on Amazon, B&N, and CBD whenever they put them on their websites.
Have you ever escaped a situation only to find yourself mired deeper in the mud? What did you do? Be sure to leave a comment for a chance to win That Summer.