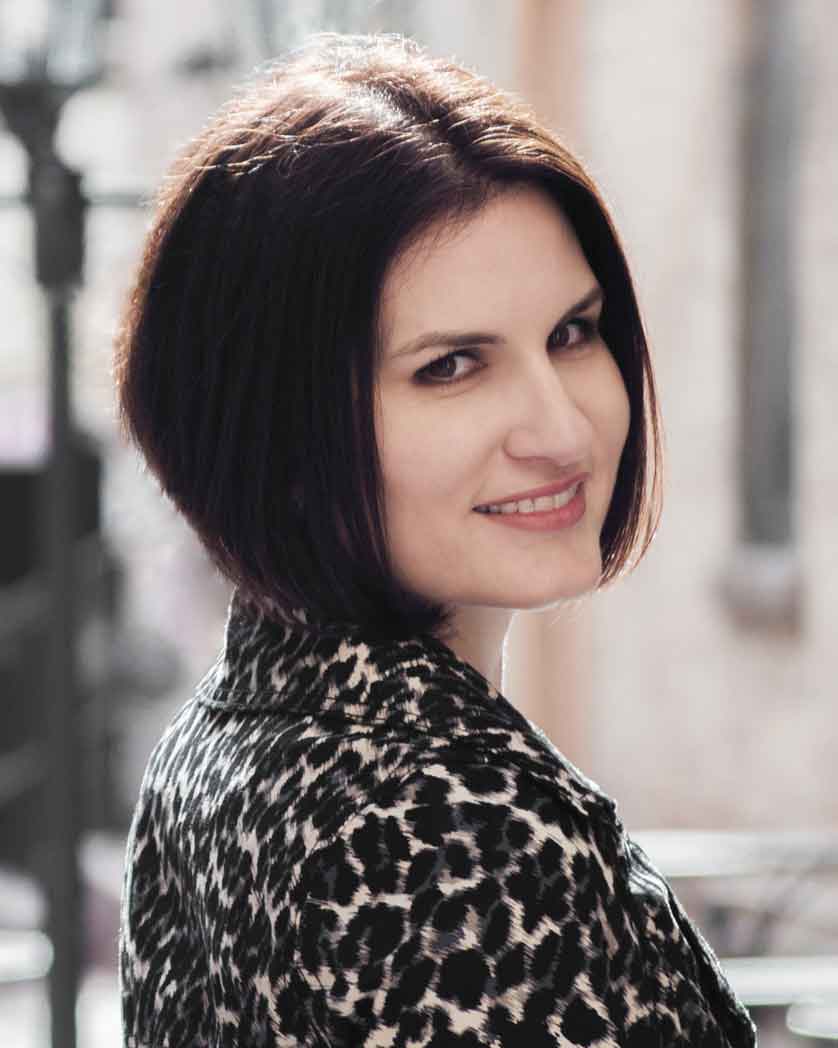 Today I want to welcome Carla Laureano to my blog. If you haven't read Five Days in Skye, you are missing not only a great book, but the exquisite feeling that you are in Scotland. Skye to be exact. When I finished Carla's book, traveling to Scotland went on my bucket list!
A little about Five Days in Skye from the back cover blurb:
Hospitality consultant Andrea Sullivan has one last chance to snag a high-profile client or she'll have to kiss her dreams of promotion good-bye. When she's sent to meet Scottish celebrity chef James MacDonald on the Isle of Skye, she just wants to finish her work as efficiently as possible. Yet her client is not the opportunistic womanizer he portrays himself to be, and her attraction to him soon dredges up memories she'd rather leave buried. For James, renovating the family hotel is a fulfillment of his late father's dreams. When his hired consultant turns out to be beautiful, intelligent, and completely unimpressed by his public persona, he makes it his mission to win her over. He just never expects to fall under her spell.
Soon, both Andrea and James must face the reality that God may have a far different purpose for their lives—and that five days in Skye will forever change their outlook on life and love.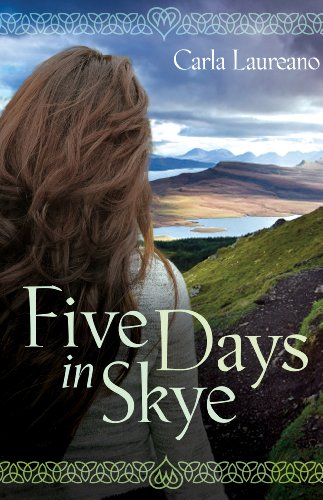 I thought today we would interview Carla by letting her introduce Andrea and then let me interview Andrea. Tomorrow I will interview James on the MBT Ponderer's blog.
Carla: Thanks for having me, Patricia! Andrea was one of my favorite characters to write, maybe because she's a bit like me. (All authors have to write at least one character from their own experiences, right?) My biggest challenge was to create a heroine strong enough to take on James. The man knows what he wants, and he's not afraid to go after it. In my single days, the combination of the Scottish accent and the mad chef skills would have melted me into a puddle by page two, even without the looks, so I'm impressed she stood her ground for as long as she did.
Patricia: I was impressed as well. But Andrea seems to have everything under control. I noticed, Andrea, that you have a lot of nice shoes, almost all of them stiletto.  Did you want to be taller in the book?
Andrea: You noticed my shoe problem, did you? Yes, my closet in Manhattan is built out for my rather impressive collection. I actually do own shoes other than stilettos, but when you work with men who both figuratively and literally look down on you, you take every inch you can get. Of course, even then, Jamie and I don't always see eye-to-eye, if you'll pardon the pun.
Patricia: You are quite strong-willed in the story. Have you always been?
Andrea: This may have been my author projecting a little. I was actually fairly shy when I was younger, except when I played the piano. I quickly found out that women who seem weak get taken advantage of. So I developed my strong personality out of necessity. It's served me well, but it also gets me into trouble sometimes.
Patricia: Did you always agree with the way Carla wrote your character? If you could change something about your character—anything—looks, manner, personality, what would you change?
Andrea: Well, I think she wrote me prettier than I see myself, for one. For another, I'm not nearly as uptight as I come across in the book. It was just a very stressful time in my life, and Jamie didn't exactly bring out the best in me at first.
Patricia: One of the lines in the book is: "I like men. I just don't particularly trust them."   What did James do that made you trust him?
Andrea: Hmm. Both Jamie and I have a tendency to project what other people expect from us, and when I saw that deep down he was far different than his public image, it made me realize how much alike we were.  He's a huge flirt, but he was willing to let me make my own decisions in the end. Of course he wasn't above persuasion…
And believe me, Jamie can be persuasive. Have you seen the man? Carla was not exaggerating. He's gorgeous.
Patricia: You were pretty cynical about love at the beginning of the book. How do you feel about it now?
Andrea: I may have been shown the error of my ways. *smile* Let's just say that I'm a firm believer in second chances.
Patricia: I would be happy to give Jamie a second chance any day!
Carla is randomly giving away a copy of Five Days in Skye to 1 person who leaves a comment on today's blog. For two entries, leave a comment  on James' interview at the MBT Ponderer blog .
Comment question: Do you think women have a hard time proving themselves in the male dominated business world?
Author Biography:
Carla Laureano earned a degree in English from Pepperdine University in 1997. Since then, she has been a professional marketer, copywriter, and martial arts instructor, but her first love is telling stories that cause readers to look at their world and their faith in new ways.
Carla is a member of American Christian Fiction Writers (ACFW) and Romance Writers of America (RWA). Her debut romance novel, Five Days in Skye, was released by David C Cook in June 2013. The first volume of her three-book young adult fantasy series, The Song of Seare, is due out from NavPress in May 2014.
Five Days in Skye can be purchase at: Amazon, Barnes and Noble, Christian Books,com, iTunes, Vyrso, Bookshout!,and  eChristian.
She lives with her husband, two sons, and a menagerie of small pets in Denver, Colorado.
Connect with Laura at:
Carla@CarlaLaureano.com
Web | Facebook | Twitter | Google+ | Pinterest