I met AJ through ACFW (American Christian Fiction Writers) BTW, if you're a writer, this is a great place to meet other writers. She is an author, speaker, and middle school English teacher and…well, let's let Amy tell us about herself.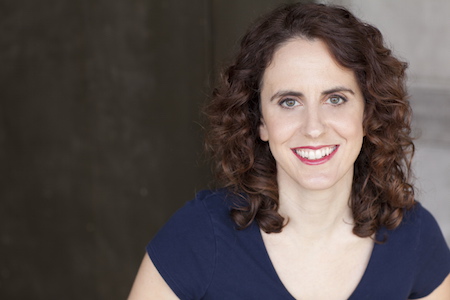 Amy: I began writing stories in the third grade. Suspiciously, all my stories seemed to be about a girl named Amy. Eventually, my writing became less self-centered, and my short stories and articles began appearing in children's magazines. This led eventually to my first Chicken Soup for the Soul contribution (see From Lemons to Lemonade) and then to my first young adult novel, Angelhood, the story of a reluctant guardian angel. I live and work in the Chicago area where I teach middle school English.
Me: Tell us about your writing journey.
AJ: Haphazard? Fits and starts? The only thing that's consistent about it is that it isn't consistent! Sometimes I'm seized with an idea, and I absolutely have to write about it. Other times an idea will sort of fester for a long time before I ever do anything with it. I can write feverishly in a NaNoWriMo kind of way for a month, and then not write at all for months on end.
Me: How long did it take to get your first book published?
AJ: From the time I took that first writing class at Institute for Children's Literature to my novel being published was about eleven years, but remember I didn't even try novel writing at first. Even the magazine writing took years before I saw an article published. My published young adult novel Angelhood was my third novel manuscript. The first two were never published. It took two years after I wrote Angelhood to find a publisher, so yes, the whole process takes time!
Me: I have two manuscripts in a drawer that will NEVER see the light of day. Do you have a writing routine?
AJ: Only to be a cliché of a writer and sit at coffee shops while writing. However, I only like coffee in Italy, so I usually drink tea at the coffee shop! Such a rebel, aren't I?
Me: You are a rebel. 🙂 I'd love to write in a coffee shop in Italy! Have you ever gotten stuck in a story? What did you do to get past the "block"?
AJ: Write something else. Work on a magazine piece or a blog post or even another novel (which is how I wrote Angelhood when I couldn't get any further in one of my mysteries). I also like going for walks. I get some of my best writing ideas when I'm walking or running.
Me: Walking and driving are my best places for getting ideas. What piece of advice would you give to a new writer?
AJ: Keep trying. Keep writing. Keep reading. Go with what your heart tells you to write. When the idea for Angelhood hit me, I didn't think it would ever get published. (Who writes a book about suicide and God?!?) But I felt I had to write it, and eventually I found a publisher who agreed that it had to be printed. Even though it was the manuscript I least expected to sell, it actually sold! So write what's in your heart!
Me: That is excellent advice. Tell us about your latest book, and how would you summarize it in less than 20 words?
AJ: Angelhood: A teenage guardian angel, haunted by her own tragic death, must convince another girl that life is worth living.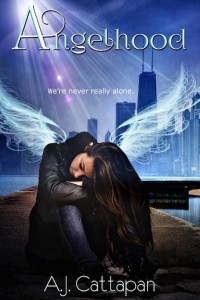 Me: Sounds intriguing. Do you have another project in the works?
AJ: At this time, I'm revising my fourth manuscript (one of those pesky mysteries) and I'm querying a spiritual travel memoir about my trips to Rome.
Me: I'd love to read both! How can people contact you?
Website: www.ajcattapan.com
Facebook: www.facebook.com/acattapan
Twitter: https://twitter.com/AJCattapan
Instagram: https://instagram.com/a.j.cattapan/
Pinterest: https://www.pinterest.com/ajcattapan/
Goodreads: https://www.goodreads.com/book/show/24553425-angelhood
Google+: https://plus.google.com/+AJCattapan
Amazon Author Page: www.amazon.com/author/ajcattapan
Amy is giving away a print copy of her book to US readers and an e-copy for those outside the Continental US.. Leave a comment and answer the question: What does it take for you to try a new author? Contest ends Monday September 21 at 7 pm.