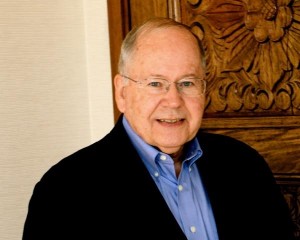 I am very excited to have Richard Mabry on the blog today. And he's giving away a copy of his latest book, Fatal Trauma! Leave a comment by Monday evening at 7 CDT to be entered.
Richard's webpage is http://rmabry.com and he blogs twice a week at http://rmabry.blogspot.com.
Dr. Richard Mabry is a retired physician whose writing career really began with his non-fiction book, The Tender Scar. He characterizes his novels as "medical suspense with heart." Abingdon Press will release his ninth published novel, Miracle Drug, in September of 2016.
I asked Richard some questions.
When and why did you begin writing?
After the death of my first wife, I used journaling as a coping tool to get through the grief. Friends who read what I had written encouraged me to put what I'd said in book form, but I had no idea how to do that. Finally, an editor took pity on me and pointed me to a Christian writers' conference. It was there that I began learning how to write what was eventually published as The Tender Scar: Life After The Death Of A Spouse.
At that same conference, Jim Bell and Alton Gansky, both excellent teachers and writers, challenged me to try my hand at fiction. After four years and four novels that garnered forty rejections, I got my first contract offer for a novel. Miracle Drug will be my ninth novel of medical suspense published.
How long does it usually take you to write a book, from the original idea to hitting send?
Ideally, I'd like to have up to a year to finish a book, but contractual obligations have taught me how to do it in six months. I find that, the closer I get to deadline, the faster and better I write. I guess Samuel Johnson was right: "When a man knows he is to be hanged in a fortnight, it concentrates his mind wonderfully."
Have you ever gotten stuck in a story? What did you do to get past the "block"?
I've gotten stuck more times than I can count. When that happens, I put the work aside and let my subconscious mull it over. Stephen King calls this, "Putting the boys in the basement to work." It almost always works.
Do you have a writing routine?
Each novel starts with an idea—usually asking the question Alton Gansky taught me: What if? Then I devise a start that grabs the reader's attention and an ending that no one expects. After that I devise a cast of characters and write a one- or two-paragraph description for each one. Finally, I start writing. Often, after ten thousand words or so, I find that I need to change the direction of the story, so I go back and do it. Each day, I read and edit the preceding scene, so there's some editing as I go along. When I finish, I let my wife, Kay, read the story. Her suggestions are always excellent. After about three or four edits, I'm ready to hit "send."
What piece of advice would you give to a new writer?
For anyone who is seriously considering trying to write, my first word of advice is to learn the craft. This means reading books about it, going to conferences if you can afford it, joining a critique group. Read good books so you'll learn to recognize good writing. Read bad books so you'll know what to avoid. Pay attention to critiques of your work if they come from people who know the craft. Revise, rewrite, reshape, constantly strive to get better. And don't give up. Persistence and a thick skin are necessary attributes for a writer.
Do you have another project in the works? If so, what is it?

After Fatal Trauma, Abingdon will publish Medical Judgment next spring. Meanwhile, I'm working on a Christmas novella I intend to self-publish, with a working title of Silent Night, Deadly Night. I'll just say that it's not your usual medical thriller.
How can people contact you?
My webpage is http://rmabry.com. There you can learn more about me, my books, and my writing journey. I blog twice a week at http://rmabry.blogspot.com. Tuesdays are devoted to general "stuff," while Fridays I focus on writing subjects. I'm on Facebook (http://facebook.com/rmabrybooks) and Twitter (http://twitter.com/RichardMabry). I have a Goodreads page as well. And readers can always send me an email at Dr R L Mabry at yahoo dot com (close up the spaces and put the address in proper form, of course).