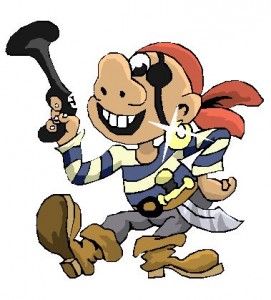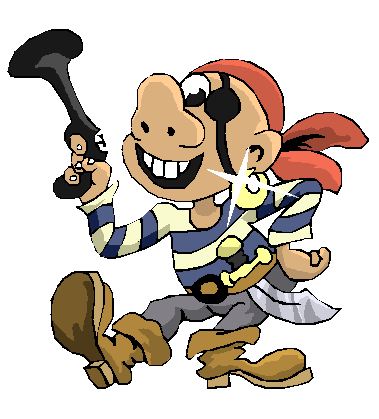 Today I am just recapping last week's dumb criminal posts for both blogs–Thoughts on Plot and mine.  And if you leave a comment on either blog, you will be entered in a drawing for a $10 Amazon gift card. I'll announce the winner next week here. And if you leave a comment on both blogs, you'll be entered twice.
Last week's crime on my blog:
A pair of robbers threatened to shoot a restaurant owner if he didn't give them free food. How did they get arrested?
The owner told the two men he was too busy for a robbery and asked them to come back in an hour. The were police waiting when they showed up.

The owner gave them the food they demanded, but as they ran out the back door, the thief in front stumbled and when he fell, the other thief fell over him. The owner held them at gunpoint until the police arrived.

Before the owner gave the thieves the food they demanded, he stirred a handful of sleeping tablets in the spaghetti, and they fell asleep at the table.
It's #1. 🙂 And I'm not quite sure how anyone could be so dumb!
For those of you who haven't read Wednesday's Thought on Plot Super Sleuth, here's the recap:
A man filed a fraudulent tax return, and the IRS promptly sent him a $10,000 refund. So figuring, Why not try my luck again? he tried again. Why did he get caught?
He claimed his dog as a dependent and several vet bills, asking for a refund of $15,000.

He filed tax returns requesting more than $14 trillion in refunds.

He claimed four nonexistent children as dependents and requested a refund of $20,000
And the answer is…check back next week when I'll announce the winner of the $10 Amazon gift card. So be sure to leave a comment.
Now, I've been experimenting with posting Dumb Criminal stories for you to guess the correct answer on my blog and on Thoughts On Plot Super Sleuth Wednesdays. So I want to know if you're interested in continuing with the two different blogs and if you visit both blogs. Just leave a Yes or a No in the comments section along with your guess of how the man got caught.