(Drumroll, please) Patricia Bradley
Okay, I'm hijacking the blog today. As I've posted before, I'm writing an anthology with these really great authors, and I want to tell you more about it. It's really four anthologies. Sometimes it's hard for me to wrap my mind around a concept even when I'm part of it. It was only when I broke the anthologies into separate groups did I understand it was actually four books with three stories each all bundled together. But maybe you already knew that. 🙂

In the coming weeks I'll be highlighting a cover from each anthology.
The first set is Coming Home to Christmas Town anthology by Melinda Curtis, Anna Adams, & Anna J Stewart. It's about three adopted siblings who  gather for the holiday season and closure after their father dies.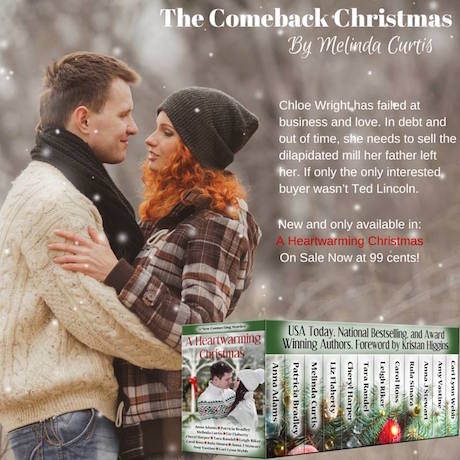 Here is a cover from one of the stories in the Coming Home to Christmas Town anthology.
The second set is The Fisher Brothers Christmas anthology by Carol Ross, Cheryl Harper, and Amy Vastine. It's about three brothers with a Christmas Eve family tradition in jeopardy until love leads them home.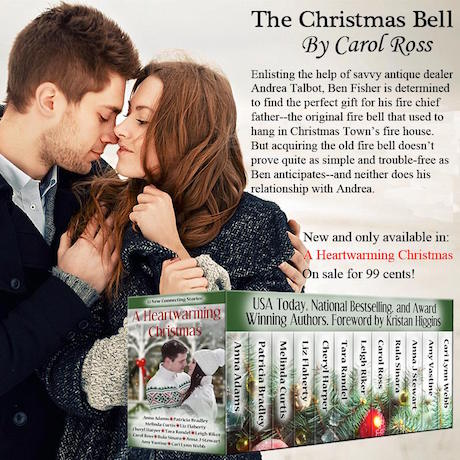 The third set is Gifts of the Heart anthology by Tara Randel, Leigh Riker & Cari Lynn Webb is the third anthology and in the spirit of Christmas, three siblings reconnect to find romance, special gifts – and each other.
Here's the blurb for His Christmas Gift by Leigh Riker, award-winning, Harlequin Heartwarming author. After a scandal years ago, Park ranger Brady Sullivan left town, but now he's back and would-be writer Cara Crawford could use his help with her Christmas tree lot. Too bad she still blames him for what happened then–and has never gotten over Brady.
The Gingerbread Men anthology by Liz Flaherty, Patricia Bradley & Rula Sinara is the fourth anthology, and it's the one I'm in!  When two sisters and their widowed mother are reunited for the holidays, falling in love isn't on any of their Christmas wish lists, but sometimes the best gifts are unexpected…
 And this is my story in the anthalogy–The Gingerbread Pony.
Don't you love the cover!
Let me introduce you to Mark Bradford and Amy Logan. He's already broken her heart once…she doesn't want to give him the chance to do it again…
Amy Logan has her life all planned out. She's leaving Christmas Town and all her problems behind. Then Mark Bradford shows up in Christmas Town after twelve years with his five-year-old daughter.  A daughter who needs her help.
Join me in  Christmas Town, Maine, for a sweet romance under the garland and mistletoe.
Twelve sweet romances all for only a pre-order price 99 cents!
Leave a comment to be entered for one of three e-copies of A Heartwarming Christmas when it releases in October! (If I get 5 comments) Tell me the earliest date you like to hear Christmas music.
Lea is last week's winner of Janet Sketchey's book Secrets & Lies!