I have a confession to make. Earlier this month I was reading a fiction book that had been recommended as a good example of writing. It was an excellent example of writing, but it was also very dark and somewhat graphic with the violence.
I could not finish it. After years of reading Christian Fiction, I discovered I couldn't put such a dark story in my mind, even though it was a page-turner. A question for the comment section:
Now for a story I did finish and LOVED — And You Came Along by Elaine Stock. It's the first novella in Winter's Kiss.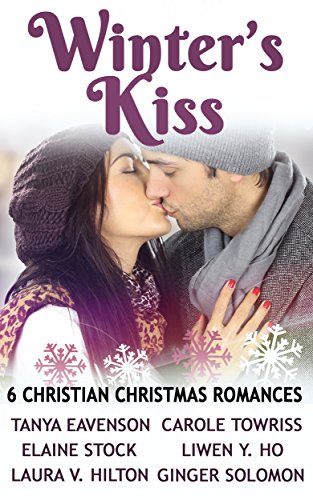 Here's the back cover copy of And You Came Along:
Five days before Christmas, single parent Jacey Tucker thought the broken pieces of her life were falling into place until an eviction notice and termination at her job sends her and her little boy scrambling out of town.

Just days before Christma Jacey heads for Oregon to start over and runs smack dab into a blizzard — in more ways than one. Zander Paxton, a police detective who is recovering from being shot, is traveling from one direction and Jacey from the opposite when icy roads cause them to crash head-on. No one is badly injured, but they are stranded in the middle of nowhere when a kindly couple offers Jacey, her son, and Zander the use of the cabin behind their house.
What follows is a sweet romance, complete with conflict when the two adults butt heads. Caleb is adorable. This is a story you don't want to miss.
I haven't read the other stories yet, but knowing several of the authors, I expect a great read. Leave a comment and I will draw Monday morning three names to receive a digital copy of Winter's Kiss when it releases November 7.
And the winner of October's drawing is Paula S!
Leave a comment to be entered in November's drawing for Winter's Kiss or Revenge!