This was my week in North Mississippi! Two snows in less than a week. That has to be a record!
And to top it off, my central heat stopped working Friday evening…but living in a small town has advantages. The next morning, a repairman was there by ten o'clock and had me going! Thankfully, it was only water that had frozen in the gas line, blocking the gas. The repairman even returned Wednesday in the next snow to put on a part to keep it from happening again.
You would think the snow would give me a chance to take a snow day, but there is no snow day when you work from home!
I read Surgeon's Choice, a novella by Richard Mabry, Saturday night and really enjoyed it. Can't wait for his next book!
Here's my 5-star review:
I loved Richard Mabry's novella, Surgeon's Choice. Richard has a way of drawing a reader into the story right away and Surgeon's Choice was no exception. Dr. Ben Merrick was a great character and I enjoyed reading the behind-the-scenes of what goes on in a hospital. His fiancé Rachel Gardner was a great match for Ben.
The story had romance, intrigue, drugs…everything a great romantic suspense should have. I'm looking forward to Richard's next book!
You can purchase Surgeon's Choice on Amazon right now for $2.99.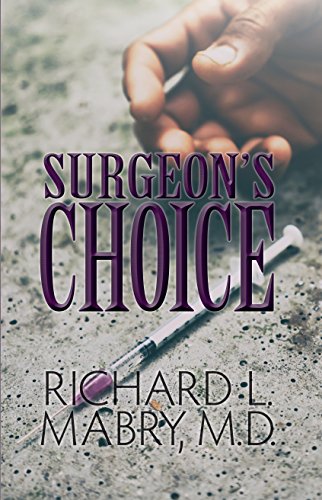 Back to the snow. How do you feel about snow? Leave a comment to be entered in a drawing for a book from my library at the end of the month.