This week I spent time with my agent, Julie Gwinn. We talked about my research, and she thought I should share this story with you.
I have a nurse on speed dial to help me with various plot complications…like how would a snake bite be treated and what would be the standard operating procedure in an ER. Those kinds of things. Well, this last book, I needed expert information on how to kill someone using insulin. We went back and forth, her telling me what I had planned wouldn't work and me working out what would work. Finally, she sent me an email:
             Wouldn't it just be easier to shoot the person?
I laughed and emailed her back:
What would be the fun in that??
Figuring out how to cause murder and mayhem is one of the perks of writing romantic suspense. Now for the book I've read this week: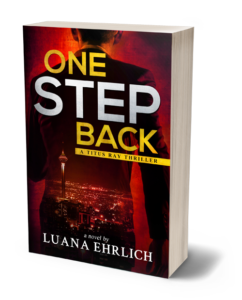 It's from The Kill Zone: Ten Deadly Thrillers: ONE STEP BACK, novella #5 by Luana Ehrlich. And if you've followed Titus Ray in his espionage thrillers, you'll find out why he is the way he is.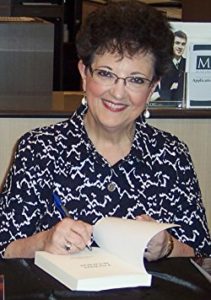 When CIA intelligence officer Titus Ray attempts to recruit an Iranian nuclear scientist in Tehran, he puts himself in the crosshairs of the Iranian secret police and triggers a series of events leading to deadly consequences.
I really enjoyed getting to know Titus Ray–and don't you just love that name! Luana is great at writing Middle East espionage, and the bad guys–wow, they are really bad. If you've never read any of Luana Ehrlich's books about Titus Ray, this is a good primer.
So, what have you been reading this week? Leave a comment and be entered in a drawing for one of the books in my library.