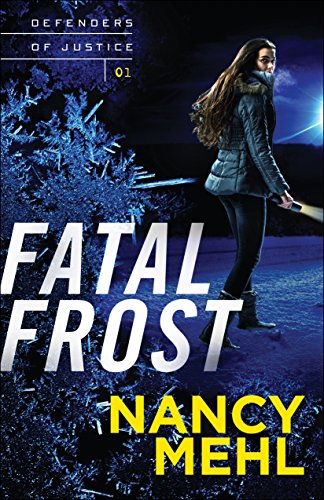 Good morning! Welcome to Reader Friday. Today I'm discussing Nancy Mehl's book, Fatal Frost. This is the first of Nancy's books that I've read, but it won't be the last. I'm so excited to add another great suspense writer to my list of favorite authors!
Here's the back cover copy:
Mercy Brennan followed in her father's footsteps in a law enforcement career, but she has no interest in any other connection to him. A U.S. Marshal in St. Louis, Missouri, she's assigned to a joint task force with the St. Louis PD that puts her back into contact with her father and in the sights of St. Louis's most powerful gang.
When the gang has reason to believe Mercy has possession of some highly sensitive and incriminating information, her boss assigns Mark St. Laurent–a Deputy U.S. Marshal and Mercy's ex-boyfriend–to get her out of town until they can guarantee her safety.
Initially unaware of the danger she's in and uncomfortable working with Mark, Mercy's frustration escalates when she discovers the extent her boss and Mark have been keeping her in the dark. It isn't until a freak ice storm hits, stranding them at a remote location and out of contact with the district office, that the full severity of their situation becomes clear. As the storm worsens, the forces of nature combine with a deadly enemy closing in to put their lives at imminent risk. Can they survive long enough for help to arrive–if help is even coming at all?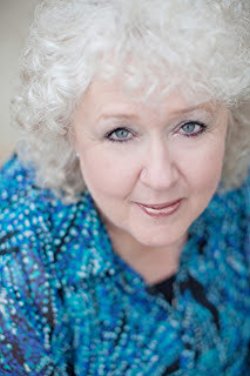 This book kept me up past one in the morning. I hope Nancy feels bad about that. 🙂 Here's my review:
I started reading Fatal Frost by Nancy Mehl on my iPhone while I waited for a friend to finish shopping, and I really wanted the friend to keep shopping! The story grabs you by the throat and holds on to the end.
Mercy Brennan was the "frost" in the story, a woman so hurt by events in her past that she couldn't relate to others. Watching her grow was very rewarding. And Mark St. Laurent can save me anytime! He was the perfect hero. And the tension…let's just say I didn't get to sleep until after midnight last night because I couldn't put the book down.
You can find buy links to Fatal Frost and other stories by Nancy at her website.
Looking forward to the next book in the series!
Okay, readers, what book have you read this week? Leave a comment to be entered in the September drawing for one of the books mentioned on Reader Friday.
And the winner of August's drawing is Trixie! You have a choice of an e-copy of Cardiac Event, print of Murder is No Accident, What Hope Remembers, Digital copy of Coming Home, print copy of The Priority Unit, Every Crooked Path, and an e-copy of The Kill Zone.