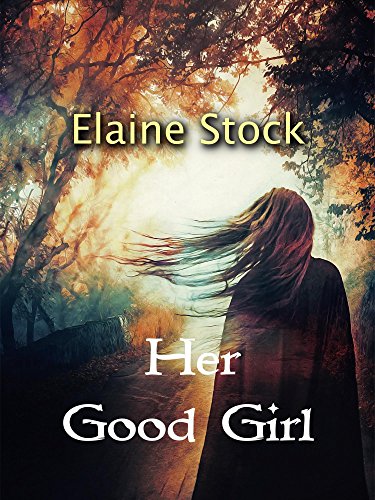 I cannot believe I forgot to post my Reader Friday Blog! Wow. This deadline is getting to me. lol I am at 63,280 words going to 90,000. And a March 1 deadline. I could possibly need a few prayers to make this deadline!
Now onto Her Good Girl by Elaine Stock. This is a psychological suspense story that deals with Munchausen Syndrome by Proxy, an illness that a lot of people don't know about or understand. But it is very real. Here's the back cover copy:
Sometimes digging deep frees you to bloom.
Sadie Tremont's will to survive is killing her. Almost 18, she's battled one mysterious illness after another. Tara-Lynn, her mom, insists she's the only one with the ultimate cure. Sadie can't depend on her dad to help when his only interest is underground caving. Her grandmother too easily counts on God to help, but Sadie has stopped waiting for miracles. Callie, a café owner and new friend, might help but can she be trusted?
Then there's Sky, Sadie's new boyfriend who offers a sliver of joy, peace, and self-respect. When his scheme that the only way for Sadie to be happy is to escape with him from her native West Virginia hills by killing Tara-Lynn, she's trapped.
She can't partner with Sky to hurt the mom who has hurt her for years . . . or can she?
When tragedy strikes and threatens Sadie's dad's life and the shaky ground the Tremont family stands on, will they pull together or give in to the weakened earth beneath their feet?
***
Her Good Girl, by Elaine Stock drew me in from the first page as Sadie struggled with the realization her mother was making her sick and no one would stop it. Not her father, who distanced himself from the issue, nor her grandmother who didn't know what to do, nor her doctor, who didn't see what was going on. And then there was Sky, who used Sadie for his own gain.
Stock masterfully weaves a story of a mother with Munchausen by Proxy, a daughter who sees no way to escape her mother's illness other than killing her, and a family in deep dysfunction. Her Good Girl is a story that will stay with you long after you read it.
Many families deal with mental illness. Have you ever read a novel that helped you understand a mental illness better? Leave a comment and be entered in a drawing for one of the books in my library!