This week I've read a couple of novella's I will review next week, and a great romantic suspense by Sherri Wilson Johnson, Grafted into Deceit. Here's the back cover copy: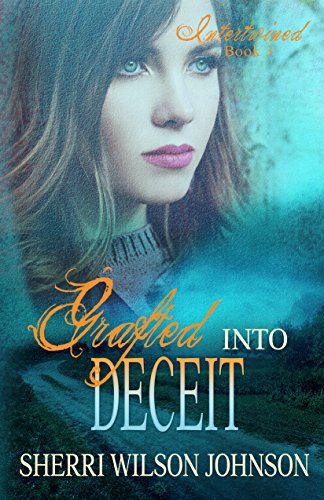 Disappearing business funds and a missing dead body have Marina Acres doubting everyone — including the detective whose case can't be solved without her help.
When Marina Acres launches an investigation to find her company's missing money, she becomes a killer's target and uncovers a tangled vine of deception in the process. Detective Steven Pennington, who suspects drugs are at the root of the problem, must keep Marina safe from the killer while keeping himself from falling for yet another victim. Marina refuses to believe that her business partner could be part of a drug trafficking ring, but when evidence points its finger at her, she must join the fight with Steven to weed out the killer.
I enjoyed this book set in Georgia and was a little aggravated Monday night when I couldn't put Grafted into Deceit down since I needed to get up at five.
Marina is an independent woman who is loyal to her friends, and this sometimes gets her into trouble. Grafted into Deceit is the third book in the Intertwined series, but it's a stand-alone and you don't have to read the other books in the series first. And I love the cover!
Amazon link: Grafted into Deceit
So, what have you read this week? Leave a comment to be entered in a drawing for one of the books reviewed on Reader Friday. And a question. Do you reread books?