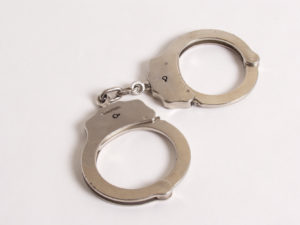 I thought last week's Blotter Report was hilarious, especially #3 when the policeman said Marco and the suspect answered Polo, which happened to be true.  Here is the recap:
Friday: Wal-Mart: Police received a report of a newborn infant found in a trash can. Upon investigation, officers discovered it was only a burrito.

Police received a call from an elderly woman requesting that they come immediately to her house and find the set of keys she had misplaced. When they arrived, they found them in her car ignition, where she'd left them.

Police checked the area and found an open door in the back of the building. An officer went inside and called out, "Marco."

"The suspect's name is not Marco," the other detective said. Police found the suspect after he responded, "Polo."

1:33 p.m., Sonora—A man came to the Sheriff's Department to "find out how to legally kill" a person who was harassing him.
#2 is the one I made up. 🙂
Now for this week's Stupid Criminal Question:
A 19-year old girl robbed a bank and stole a Pontiac. It took the cops 24 hours to find her. Did she:
Drop her billfold with her driver's license as she ran out the door?

Post a YouTube video about how she robbed a bank and stole a Pontiac?

Brag about it on Facebook?

Write the money demand on an envelope with her name and address on the front?
Okay, Mystery Solvers, which one is the true stupid criminal stunt? Leave your comment and be sure to share on Facebook and Tweet about it so others can try to solve it!