I have an interesting case for you today, but first, let's look at last week's Mystery Question: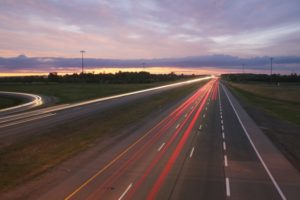 A 19-year old girl robbed a bank and stole a Pontiac. It took the cops 24 hours to find her. Did she:
Drop her billfold with her driver's license as she ran out the door?
Post a YouTube video about how she robbed a bank and stole a Pontiac?
Brag about it on Facebook?
Write the money demand on an envelope with her name and address on the front?
And the answer is…#2: Hannah Sabata is a 19 year old who robbed a bank and stole a Pontiac. Then she posted a YouTube video about how she robbed a bank and stole a Pontiac. Don't criminals realize yet that the police monitor all the social media sites? 🙂
Now for this week.
An elusive serial killer was suspected of murdering six people, including a 22-year-old female police officer. Investigators were increasingly baffled by the case. DNA identified the killer was a woman and a reward for evidence leading to her arrest was offered, to no avail. When they finally arrested someone, they had to release the person. What was the problem?
She was an identical twin and they had the wrong twin.
When they arrested the person, they had to release him because DNA said the suspect was a woman.
A woman at the factory where DNA cotton swabs were manufactured contaminated the swabs, giving a false DNA reading.
 Another murder was committed and the person caught confessed to the serial killings.
Okay, Mystery Solvers, which one is the correct answer? Leave your comment and be sure to share on Facebook and Tweet about it so others can try to solve it!
And this week I'm offering a $10 gift card to Starbucks, iTunes or Amazon to one person who leaves a comment. I'll use Random.org to pick a winner Monday night.