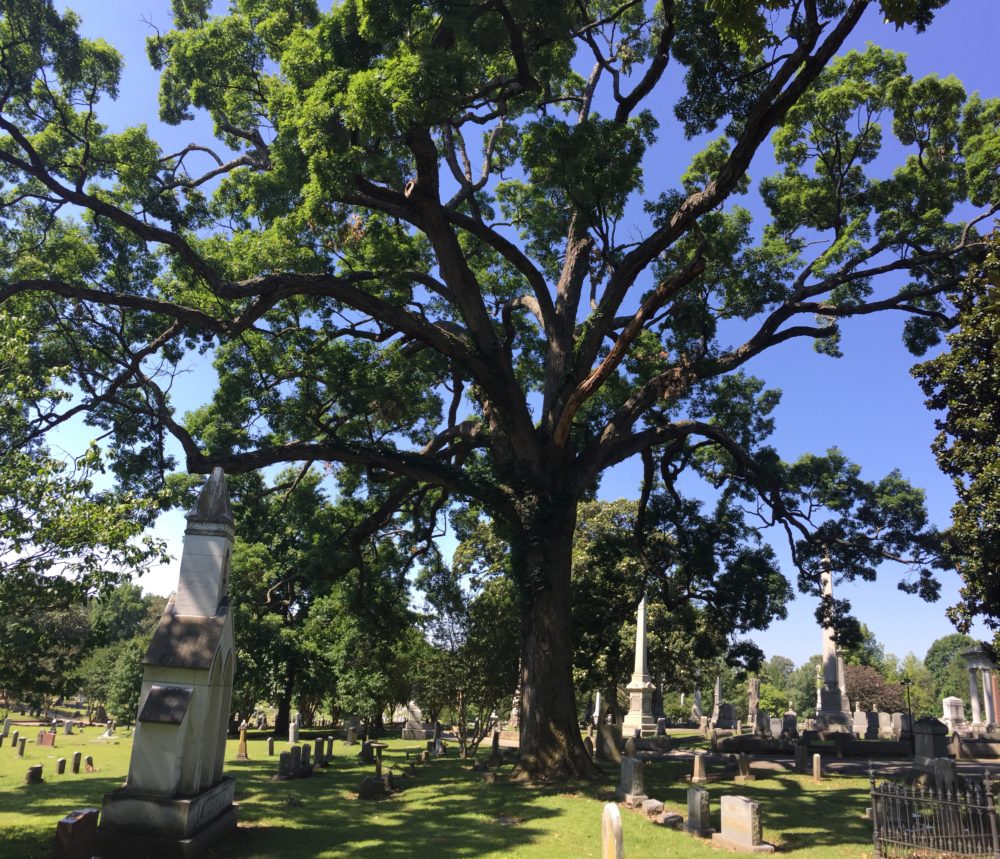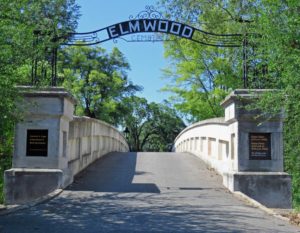 This past weekend I went to a cemetery. Not just any old cemetery, but one in the heart of downtown Memphis. Elmwood Cemetery, eighty acres of beautiful old trees, and isn't that a beautiful old white oak? It's the oldest active cemetery in Memphis and was the burial place of over 1400 people who died in the Yellow Fever epidemic in the 1870s. It's also the setting for the funeral scene in The Firm.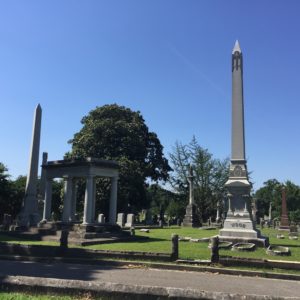 See the photo to the right.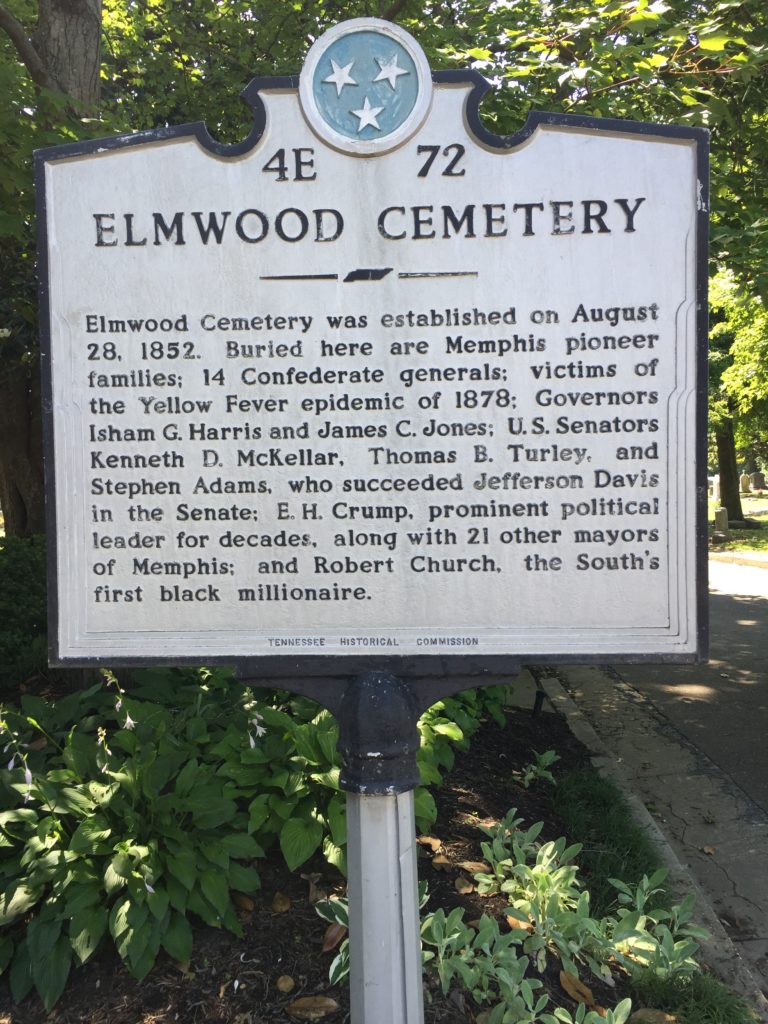 And why might I go to Elmwood? I'm so glad you asked. In the book I just finished, which I just learned will be titled Justice Betrayed, Elmwood Cemetery is the setting for several scenes. And I wrote the scenes having only visited Elmwood through Google Earth. And before edits begin, I wanted to get a feel for the place. It's what writers do when they can. For instance, now I know that when I talk about my heroine visiting her mother's grave, she will go to the right rather than the left. The left is where all the old historic graves are.
Elmwood was established as part of the Rural Cemetery Movement which swept the nation in the early to mid 1800s. It is a classic example of a garden cemetery with its park-like setting, sweeping vistas, shady knolls, large stands of ancient trees, and magnificent monuments–from the Elmwood website.
People used to take picnic baskets when they went to visit the grave sites of their loved ones. That practice is still around in some of the small church communities in my area–we call it Decoration Day and it lasts all day long with preaching, singing and dinner on the grounds.
And now for last week's Mystery Question. Here are the four options:
12:42 a.m. 200 block of Howard Street. A man reported someone used his password and hacked into his Farmville account on Facebook and as a result, he lost a year's worth of work and all his crops.
A resident of the 100 block of Beck Mill Road reported her car was stolen. The car was found on her lot, but she hadn't recognized it with snow on it.
A man called the police to report that he suspected the marijuana his friend sold him was "laced with something" and he had felt crazy ever since smoking it. He wanted to see a doctor.
A man called to report that someone had stolen the saddle on his horse while he was inside a bar drinking. The horse was not stolen.
And the answer is…#4. But all of them are hilarious. Congrats Sandra, Lis, and Charolette on getting it right! But everyone will be entered in the drawing for a book!
Now for this week's Mystery Question. There are four accident reports and six choices. Your assignment if you choose to take it is to choose the correct answer:
"A pedestrian hit me and went under my car."
"An invisible car came out of nowhere, struck my vehicle, and vanished."
A truck backed through my windshield and into my wife's face."
"I thought my window was down; but found it was up when I put my hand through it."
They are all correct.
They are all incorrect.
One is False and it is __.
Okay, Mystery Sleuths, what is the correct answer? Leave your guess in the comment section.