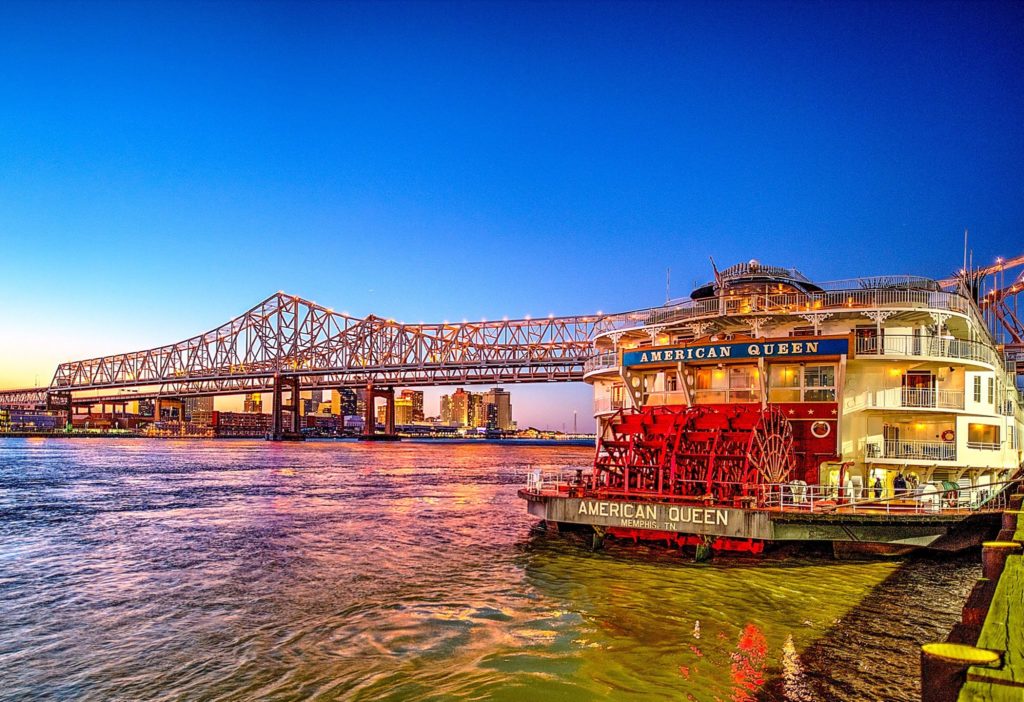 Today I toured the American Queen for research purposes for my cozy mystery. Unfortunately, I didn't get a good photo of the boat so I had to 'borrow' a photo from their Facebook page!
I did get lots of information from COO Ted Sykes, and was treated to the Million Dollar tour. He was so helpful and so passionate about our river heritage.
At some point in the next year, I will take a riverboat cruise on the American Queen! It is the Waldorf Astoria of river boats. There was so much beautiful mahogany wood everywhere.  I'll be adding photos along as I work on the book.
Now for the answer to last week's Mystery Question and then on to next week's:
This week's question comes from police blotter reports again. One of the four reports is false. It's up to you to guess which one.
A resident called the police when five pounds of bacon went missing. Upon investigating, the man's wife finally admitted she had gotten up in the middle of the night for a late night snack and had been afraid to admit it.

A woman called 911 after not being able to get her friend to the door. When the police arrived, they broke down the door and found the house empty. At the same time, police were called to the woman's house because a friend hadn't gotten a response to her pounding on the door. Both women had passed each other on their way to check up on the other.

A man brought in a half-eaten cucumber to the police, saying someone he didn't trust had given him the cucumber and he'd thrown it in the woods near his house. During the night he heard a coyote hacking and coughing and crying in the woods. The next morning he'd found the cucumber and no coyote and he thought the cucumber was poisoned.

A couple discovered a thief in the home after the homeowner told a joke and heard a laugh upstairs.
And the answer is…you know every one of these stories sounds too crazy to be true. But, it's #2.
This week's Question:
As I drove to Memphis today, I saw my first Woolly Bear. And that's what the Mystery Question is–What is a Woolly Bear? Now don't go Google the answer. 🙂
It's a Mississippi black bear with black fur and a reddish tinge.

It's a wild pig with curly black hair.

It's a caterpillar that's sometimes black.

It's a black groundhog.
Next week I'll give the answer and explain why I was so excited to see it. Be sure to tweet about the blog! (please)