I have a friend who writes A-mazing books–Melanie Dickerson and you can check out her latest release The Silent Songbird.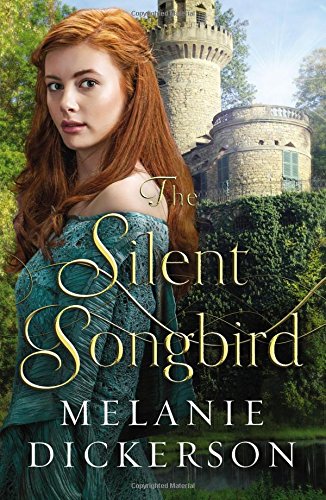 Anyway, I want to share her latest escapade at the post office. And after you read it, would you please take the survey?
Melanie's Escapade:
Anybody want to hear my newest post office saga? It's not terrible, but here it is. I had one last box of books to mail so I went to the post office that's not too far from my daughter's school after I dropped her off. I opened the door of the van and stuck one leg out and realized . . . I had on shorts and I hadn't shaved in a really long time. Should I risk someone seeing my hairy legs? Decided reluctantly that I better not, and got back in and drove home.
Left for my appointment early (now with long pants on) so I could go by another post office not too far from the doctor's office. Got out, lugged the box inside, saw a very long line and only two postal workers, knew I'd be late for my appointment if I stayed, so went back to the van and drove off.
An informal poll:
A. Would you have proceeded inside the post office, hairy legs and all?
B. Or would you have gone home to change into long pants (or shaved)?
And if you're a man, what would your significant other have done? Leave your answer in the comments section.
BTW, Melanie did get her books mailed…after two more attempts!
Now for the answer to last week's Mystery Question:
A man convicted of robbery worked out a deal to pay $9600 in damages rather than serve a prison sentence. Why did he end up getting an additional 10 years?
He got caught robbing a Credit Union for the $9600.
For payment, he provided the court a check — a *forged* check.
He paid the fine with cash that tested positive for cocaine, prompting the police to get a search warrant that turned up 5 kilos of the white stuff.
He paid the fine with counterfeit money.
And the answer is…#2. He gave the court a forged check. Paula and Trixi, I'll add you in the pot for the drawing after Thanksgiving!
Now for this week's Mystery Question:
The victim's jewelry was missing, the electronics were gone, and a window was smashed. No wonder she was hysterical when the police arrived. Within a day she was arrested for insurance fraud. Why?
She forgot to turn off her security camera that had recorded her "burglary".
Her son walked in and asked why all the TVs were at his sister's house.
Her French-speaking father called and she explained (in French) that it was all a scam in order to get the insurance money. Unfortunately, the police officer spoke French.
A video showed her pawning the missing items at the local pawnshop.
Okay, Super Sleuths, what dumb thing happened? Leave your answers in the comments below and don't forget to answer the poll. Everyone who responds to the poll will get an automatic entry into the Super Sleuth jackpot.