On the 6th Day of Christmas, one of my favorite 🙂 author's gave to me a copy of DiAnn Mill's Deadly Encounter! Yes, that's what this week's giveaway book is! The winner will be randomly chosen next Monday night at 7 pm. Here's the back cover copy:
Here's the back cover copy:
Airport Ranger volunteer Stacy Broussard expected a peaceful Saturday morning ride around the perimeter of Houston's airport. What she encounters instead is a brutal homicide and a baffling mystery. Next to the body is an injured dog, the dead man's motorcycle, and a drone armed with a laser capable of taking down a 747.
Though FBI Special Agent Alex LeBlanc sees a clear-cut case of terrorism, his past has taught him to be suspicious of everyone, even witnesses. Even bleeding-heart veterinarians like Stacy. But when her gruesome discovery is only the first in a string of incidences that throw her life into a tailspin, Alex begins to wonder if Stacy was targeted. As a health emergency endangers Stacy's community, and the task force pulls in leads from all directions, Alex and Stacy must work together to prevent another deadly encounter.
I really enjoyed this book and got kind of mad at DiAnn when she kept me up until well past midnight because I couldn't put Deadly Encounter down. So be warned! And leave a comment to be entered.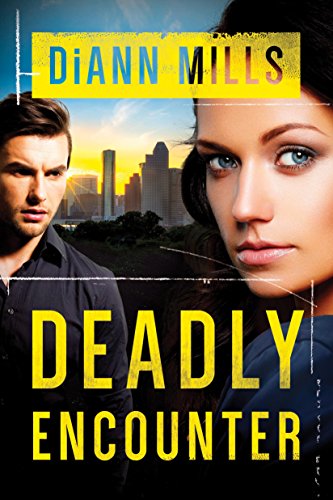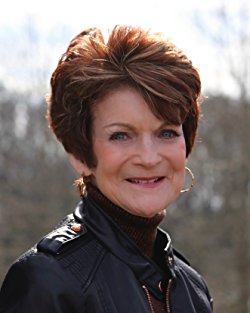 But first, last week's winner and recap and answer to the Mystery Question:
Which is the correct blotter report? Remember only one is true.
Clark Kent was arrested for staring at the front window of Suzie Bowers' ranch style home. When questioned, he said he was merely checking his x-ray vision.
Donald N. Duck was arrested by police at 5:35 p.m. Saturday after police said he hit a car while in the drive-thru of Little Caesar's Pizza. According to deputies, he smelled of alcohol and was in possession of a small amount of marijuana.
Bruce Wayne was arrested for trying to break into the Warner Bros lot where the Batmobile is located. He insisted they had stolen his car.
Peter Parker resisted arrest after scaling twenty-two floors of a building in Manhattan, claiming he was only doing his job as Spiderman.
And the answer is….#2. Most of you figured it out. Never thought about adding another initial to the others. lol. And the winner of Doc Mabry's book is…Johnnie Alexander!
Now for this week's Mystery Question:
Have you ever heard noises when you're home alone at night? Nothing scarier, for sure. Unless it's Christmas Eve, every squirrel on the roof is a serial killer, every board creak is an intruder, every time the icemaker dumps, it's someone breaking in a window…
One night a man heard noises in the attic of his business. His wife told him it was a ghost. How did they determine it wasn't?
 The husband bravely climbed up into the attic and discovered a raccoon family nesting there.
When the couple asked adjoining businesses, they were told it was bats returning for the winter. Turns out the nocturnal animals had chosen this business to roost in for the past ten years.
A voice called out, "I'm in the chimney." It turned out to an acquaintance who said he was playing hide-n-seek which the police doubted.
The noise was a teenager who had climbed down the chimney on a dare. Unfortunately, he became stuck and couldn't go up or down.
Okay, Super Sleuthers, which one is it? Leave your answer, tweet if you can, and be sure to come back tomorrow. I'm involved with ten other authors in a fabulous giveaway! You can win 10 books from 10 different authors!
And here's a new banner for Delayed Justice. Don't you just love it!