I had planned on an entirely different post today. But life happens. Today, instead of being at home working on the first book in the Cold Case series set in Memphis, I'm sitting at St. Francis Hospital in Memphis. I'm with my family waiting to find out when my nephew will have surgery for an inflamed and infected gallbladder. He was flown from Kennet, MO to Memphis in a helicopter, which he thinks is cool.
And if that isn't enough, he's become septic, meaning the infection has spread to the bloodstream. Oh, and they have to work around him being born with Spina Bifida.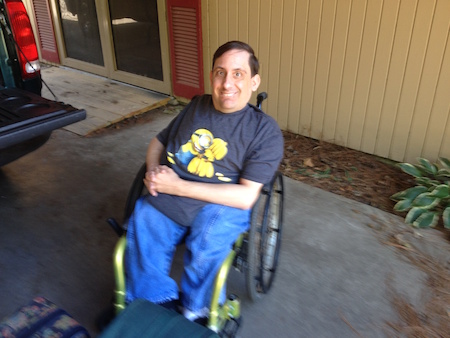 He's in God's hands, but prayers would be appreciated. For us, too, as we hurry up and wait.
I'd like to give you a little background on Brad. He has been a fighter all his life, starting with when he was born. He's been in and out of the hospital more than a little, but he's never lost his smile.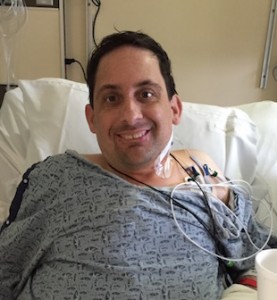 There was a time the family had to beg him to eat. That's no longer the case.
Brad has accomplished a lot in his life–cum laude when he graduated from Dyersburg State, then a bachelor's degree in psychology from SEMO. His van is a familiar sight on I-55 going to Cape or St. Louis; he even comes to see me sometimes.
I'd appreciate prayers for him. And next week I'll give you an update.
Quick update: Brad is much better and it wasn't the gallbladder, but a urinary tract infection, and he's doing much better.