Well, a week has passed. It's now been 7 weeks since life became disrupted and in 1 day it's going to get even more so. The Hardwood Floor Man is coming! And I have to move out for 6 days. And I won't be able to get back in for things I'm sure I'll forget.  That's why I named this blog Life's Distractions, Part 2
But for the good news. My kitchen is finished and it's set up! But first a Before photo:
Now I realize it's a mess, but look at how small it is. I could stand in the middle and touch everything in it! And there was absolutely no working space.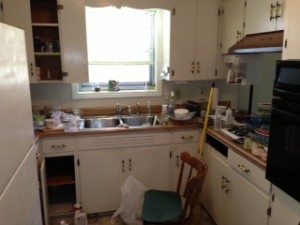 This is a good view of the kitchen floor after everything had been taken out.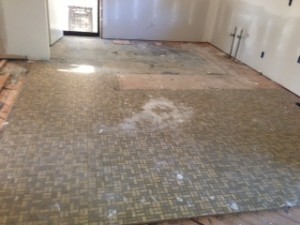 And this is the NEW kitchen:
Come back next week and hopefully the floors will be finished and the next week, all the furniture will be in place! Leave a comment and tell me what you like best about my kitchen.