And the winner of Laura Hilton's book, The Birdhouse is…Jackie!
And my apologies to Laura and anyone else who had trouble leaving comments. I do hope that issue is resolved! Now on the today's blog post…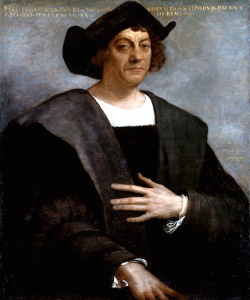 As I write this post, it's Columbus Day and Canadian Thanksgiving which is yesterday by the time you read it. So I thought I'd do a little quiz on both. Don't worry, it's true or false, so you have a 50-50 chance of being right. 🙂
Christopher Columbus introduced horses into the New World. True or False

He died believing he'd found a new passage to India? True or False

The voyage took three months?  True or False

Columbus and his brother operated a bookstore. True or False

When Columbus first landed near the coast of what is today known as Watling Island in the Bahamas, he thought he was in England. True or False
Now for our Canadian neighbors–HAPPY THANKSGIVING!! a day late.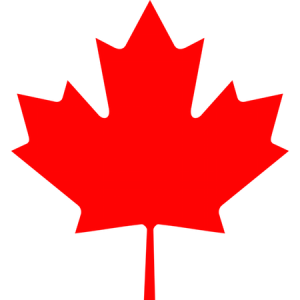 Here is another quiz to test your knowledge of our Northern Neighbor.
Canadian Thanksgiving is always the 1st Monday after the first full moon of October. True or False

Pilgrims were the first to celebrate Thanksgiving. True or False

Thanksgiving derives from ancient festivities in Europe that celebrated the bounty of the harvest – and enough food to survive the winter. True or False

Canadians prefer ham as their meat for Thanksgiving. True or False
Answers for Columbus
True

True

False. It took 2 months

True. It was also a mapmaking business. 

False. He thought he was near China, Japan, and India.
All answers were taken from 74 Interesting Facts about Columbus 
Answers for Canadian Thanksgiving:
False. It's always the 2nd Monday of October, but it hasn't always been. From 1921 to 1930, Thanksgiving was combined with Armistice Day (now Remembrance Day), which was observed on

 Monday of the week of November 11.

The event often cited as the first Canadian (and North American) Thanksgiving was a feast of thanks given by Martin Frobisher and the Frobisher Expedition in what is now Newfoundland during their attempts to find the Northwest Passage in 1578.

True

False. Canadians will eat enough turkeys to stretch beak to tail feathers from Regina to Fredericton. That's 3,654 km or a little over a day and a half. Or for Americans, 2,270 miles. 
Okay, leave a comment and tell me how you did and I'll enter you in a drawing for an e-copy of A Heartwarming Christmas that releases TODAY! I'll also be sending a copy to everyone who has won in the past!

Join us today and tomorrow for the launch party on Facebook starting a 1 p.m. Central time. The  set goes live, and we're having a blow-out 2-day party!
My half hour is from 1-1:30 Wednesday afternoon and I'm giving away ornaments and a $5 Amazon gift card. There are other gift cards being given away, as well!
Tell your friends, because there are enough freebies and prizes for all! And click over to our Rafflecopter to enter for more goodies!
This holiday season, warm your heart with 12 connected sweet holiday romances from 12 Harlequin Heartwarming authors who are USA Today, national bestselling, and award-winning authors. This collection of PG-rated holiday romances are all set in Christmas Town, a location introduced in the 2014 Harlequin Heartwarming release Christmas, Actually. A Heartwarming Christmas will bring you laughter, tears, and happily-ever-afters (no cliffhangers), for more than 1200 pages. Foreword by small town lover and New York Times bestseller Kristan Higgins.
Photos by Printmaster