Today I want to introduce you to this a-maz-ing author I've just started blogging with over at Clean Romance Reads Cafe and by the way, click here to enter our contest for a Kindle Voyage! And Elizabeth is going to introduce us to the hero of Submerged, her latest book from Love Inspired Suspense.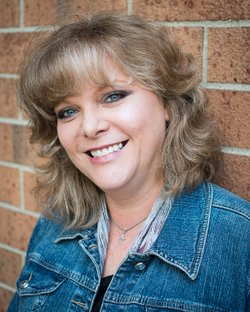 Hi, Elizabeth Goddard here!
I love writing action and adventure stories set in exotic locations. I think they make for a great escape. How about you? Readers have told me my stories remind them of Romancing the Stone and Indiana Jones. Since I LOVE these movies, I consider that a huge compliment. Not that I try to write this way, but I guess my love for those stories and characters comes out in my own creations.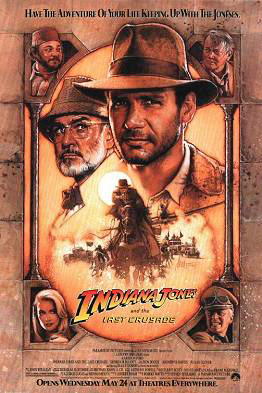 Submerged is my latest installment in the Mountain Cove series revolving around the Warrens, a mountain search and rescue family. The series is set in southeast Alaska. Submerged is Adam Warren's story.
Now, it's time for a quick meet-n-greet with Adam Warren.
Tell us about your involvement with the North Face Search and Rescue.
I specialize in cave rescues, but assist in any way needed. My father founded the Mountain Cove Avalanche Center, which monitors the weather and avalanche risk and educates people about the dangers. The next logical step was to become a volunteer on a SAR team. My siblings, Cade, David and Heidi and I have followed in Dad's footsteps. He was a real hero before he died in an avalanche.
What do you love about living in southeast Alaska?
What's not to love? Southeast Alaska is more like the Pacific Northwest with a temperate rainforest. This region has everything—an ice field, mountains and snow, glaciers, islands, caves, fjords and misty waterfalls. But I'm taking some time off since my business burned a couple of months. I had a bike shop. Sold or rented bikes so people could explore the town or the nearby islands. An arsonist burned it down, but I count that as an opportunity to explore the world outside of Alaska before I decide what to do next.
Wait. You're leaving Alaska, a place you obviously love? Why?
That's right. Just until Christmas when I promised my sister Heidi that I'd be back, though I might not stay. After that, who knows? When my poor judgment cost my best friend his life in a caving accident, nothing has been the same for me here. I've needed this break, a chance to get away and potentially carve out a new life.
Other than that incident, do you have any regrets?
I've lived an amazing life. I have a great family, but I've always felt like the one who'll never amount to anything. I think getting away will give me a fresh perspective and then I'll know what to do with the rest of my life.
Have you ever been in love, Adam?
Well, there was this one girl, but she'll never forgive me. She blames me for her brother's death. I understand—I can't forgive me either. Now, if you'll excuse me, I just received a SAR callout so I have to run.
Thanks for your time, Adam.  
And thank you, readers, for joining me today!
 SUBMERGED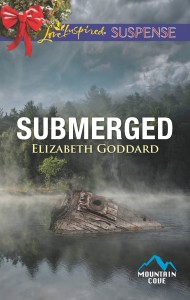 IN TOO DEEP
With Christmas just around the corner, Cobie MacBride wants closure in the case of her missing father. But when a visit to the last place he was seen leads to an attack by a masked assailant, Cobie knows she's in over her head. Running for her life, she never expected to find safety with Adam Warren—the man she blames for her brother's death. Seeking answers leads them to a treasure ship, buried secrets…and deadly danger. Christmas could find them starting a new future—if they can avoid getting trapped in the perils of the past.
MOUNTAIN COVE: In the Alaskan wilderness, love and danger collide
Elizabeth Goddard bio:
Elizabeth Goddard is the bestselling, award-winning author of more than twenty-five romance novels and counting. A 7th generation Texan, Elizabeth graduated with a B.S. degree in computer science and worked in high-level software sales for several years before retiring to home school her children and fulfill her dream of becoming an author.  She currently lives in Minnesota with her husband and children. For more information, visit her website at http://elizabethgoddard.com
Sign up for the Great Escapes newsletter for a chance to win a $100 Amazing Gift Card!
Submerged Kindle Link: