I can't imagine anything worse for an awkward teenage boy than being the new kid in town who wants to fit in but ends up being the target of bullies. Run is a fast-paced, action-packed novel perfect for tween and early teenage boys (and girls). And this adult enjoyed it as well. After I invited Glenn Haggerty to be on my blog, I checked out his book and the first chapter hooked me. And now I'd like to introduce you to the author who has advice for parents about bullying.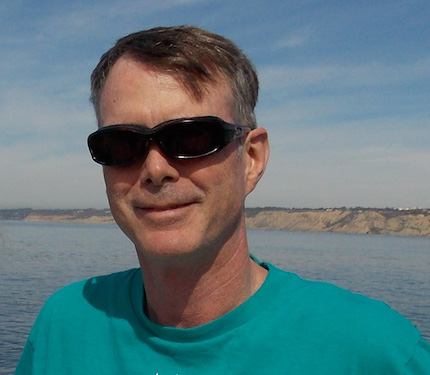 Glenn is a member of ACFW (American Christian Fiction Writers), a graduate of Vision Loss Resources and Bethel Seminary, father of six and grandfather of six. He likes tandem biking and kayaking, and lives in Minneapolis with his wife and two youngest college age children. Glenn is also an award winning author who combines his love for teaching God's word with his passion for writing exciting fiction. Run is his first novel in the Intense Book Series.
Glenn, what caused you to take on writing as a career?
I've always loved reading but didn't have that much time for it. Once glaucoma forced me out of the business world at 40, I tried not to ask "why Lord," rather "what do you want me to do?" God provided and guided me into a number of blessed ministry opportunities over the next years, including seminary where the idea of creative writing took hold. When some doors closed and ministry settled into a routine, I had time to write. So I began my pursuit of creative writing in earnest in 2007
What do you like most about writing?
It's exciting when something inspires a scene that pops into my mind. Then I begin to paint outward and fill out the canvas as it were. My stories usually start with a single scene, then I brainstorm to see if it is a viable story. I also love those creative moments where you are in the character's head and flying through a scene. I also like cleaning up the creative mess and honing the story into something you like.
How'd you get your idea for Run? And btw, I love the cover!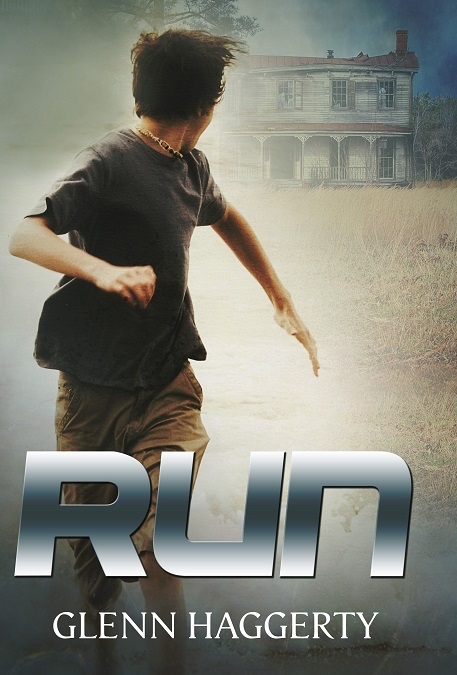 Abandoned houses in the woods have always fascinated me. Such mystery! My imagination just runs wild, especially when I remember those times I was brave enough to poke around in the ruins. This was the germ for the story.
So Run's target audience is mainly boys age 10 to 14?
Yes and no. It's true that the protagonist and most of the secondary characters are boys, but I've received a number of rave reactions from tween and teen girls as well. In book two of the series, one of the girls from Run, Audrey, is a main character. And both women and men enjoy Run, it brings a certain nostalgia I think.
I totally agree. Once I started reading it, I couldn't put it down. Run is the first book in your Intense Series. Tell us about the series.
Here is my description: Whether in his small town, in the wilderness, or in the tropics on vacation, danger stalks thirteen-year-old Tyler Higgins like mosquitoes after exposed skin. Don't miss the prequel, Escape,  Book Two, Chase and Book Three, Hyde, in the Intense Series, which combine teen issues like friendship, bullying, drug abuse, parental divorce and first crushes with heart pounding adventure and suspense. Join Tyler as he applies faith to life and goes nose to nose against the dark side of society.
Run addresses the  problem of bullying. How can parents coax their children into discussing possible bullying?
Tap into your own experiences with bullying, or that of "a friend" (hypothetical or real). Paint a picture of what it was like and how it was resolved. Then ask if your child has ever experienced anything similar.
My protagonist's dad wheedle the truth from Tyler when he caught him practicing martial arts. He then gave some good and godly advice that helped the protagonist work his way through. The results were still less than ideal.
What are the most important things for kids to realize when faced with bullies?*
First, they don't deserve it and it's not ever right. Second, their parents and most adults (school authorities) are on their side. Parents will do whatever it takes to help children work through it. School teachers and officials want to eliminate bullying.
Glenn, how can people contact you?
Website: www.glennhaggerty.com
Facebook: https://www.facebook.com/GlennHaggertyAuthor,
Twitter, @grhaggertyjr
Blog(Youth Book Reviews): www.christianbooksfortweensandteens.com
Glenn has graciously offered a print copy of Run to US residents and a digital copy everywhere else. Enter through the Rafflecopter for a copy. (Must be at least 20 entries for the print copy)
Buy Links for Run
Brittany is the winner of Cherie Burbach's book 100 Simple Ways to Have More Friends!