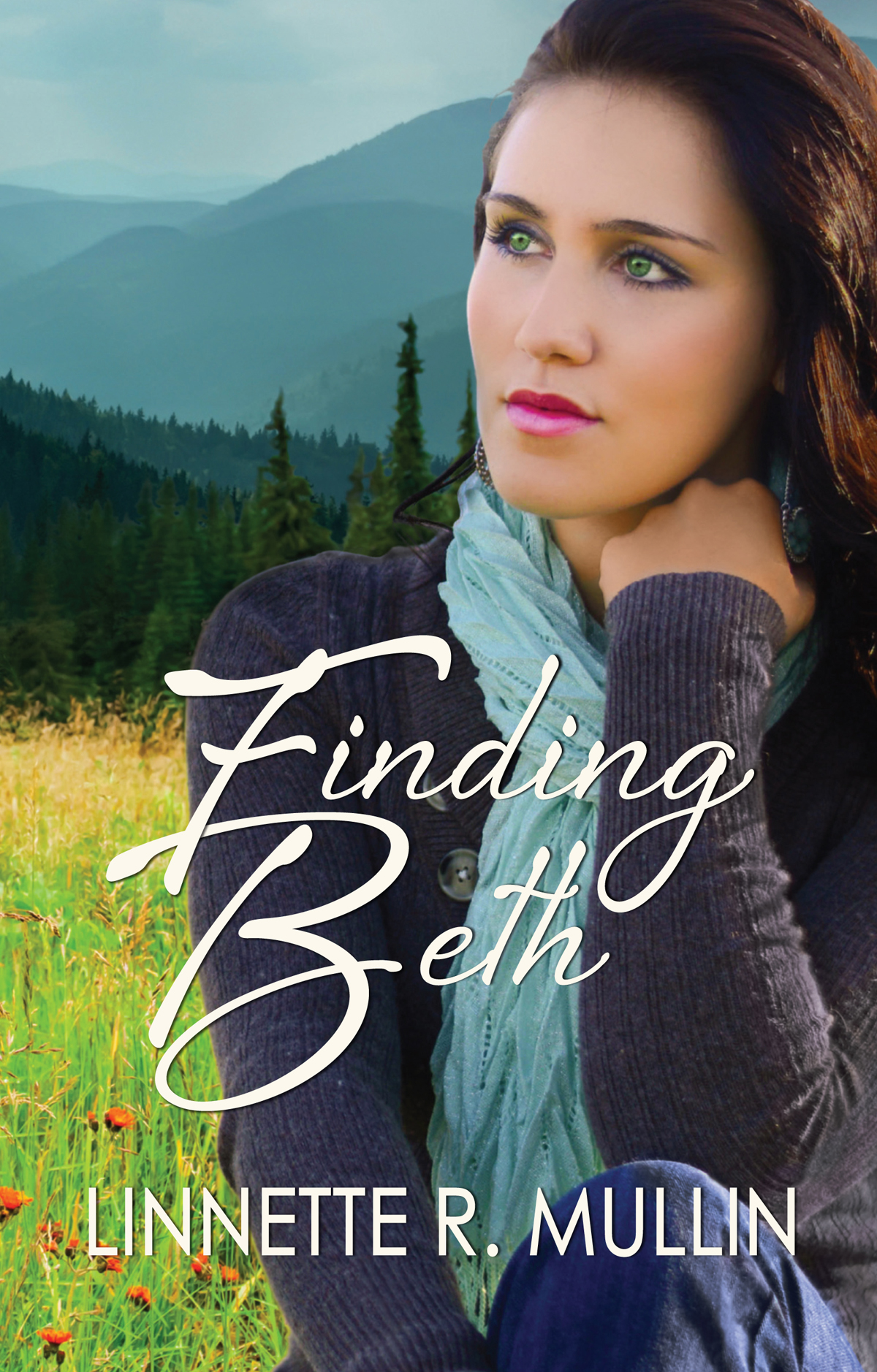 Beth Gallagher
Heroine of "Finding Beth" by Linnette R. Mullin

Welcome Beth! Tell us a little about yourself.
~ My name is Elizabeth Anne Gallagher and I grew up in Kansas City, Missouri. I'm home-schooled, a college graduate, and I have one brother, Joshua Caleb, who is now in heaven. My parents grew up in a tiny south-eastern Missouri town called Logan Creek where I spent many childhood summer days visiting with grandparents, aunts, uncles, and lots of cousins. Now, I spend my days working in a bank as a teller or customer service representative, eating sushi with my boss and best friend – Tiffany Nash, and planning for my future.
Speaking of your best friend, how did you and Tiffany meet, and what do you love most about her?
~ Tiffany hired me the summer before my Senior year in college to work at the bank branch where she's the teller or CSR manager. What I love about Tiffany is there's nothing put on about her. She's a straight shooter – she tells it like she sees it, yet underneath her tough exterior is a tender, loving, fiercely loyal heart.
What do you value most in your friends?
~ Loyalty. A friend isn't a true friend unless they stick by you through the dark moments of life.
Speaking of dark moments, what's the worst thing that's happened in your life and what did you learn from it?
~ That's a loaded question. I will say it has to do with my brother's death, my ex-fiancé, and facing the aftermath of that relationship. If you want to learn more, you can read about it in Linnette R. Mullin's debut novel, "Finding Beth" where she tells my story.
I know from reading the book that you have a lot of good moments, too. What do you consider to be the best moment of your life?
~ There are many wonderful moments, but the best one was when God finally broke through all my pain and began healing my heart.
Obviously, you believe in God. What would you like to say about him?
~ He's alive and real. He's my life. Growing up, I always took God for granted. My parents and my brother, Josh, were always such strong Christians and I let them just carry me along. It's not that I didn't believe in Jesus for myself, or trust him as my savior, but my faith wasn't very deep. It was so easy to depend on my family and just kind of float along in my Christian walk. They took care of me and protected me from the really bad things in life. Josh even protected me from Kyle until the accident. As hard as Josh's death was, God used it and the following events in my life to show me that he's not just my parent's God or my brother's God, but he's my God. My savior. My strength and my fortress. He is a loving God who pours his grace and mercy out on his children every day – even his weak wavering ones. Through everything, he holds on to me even when I let go of him. Jesus is my everything.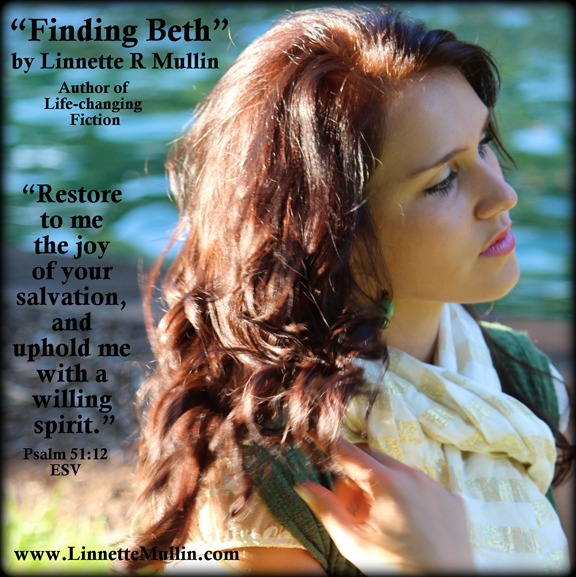 I suppose it's safe to say, then, the answer to my next question is that God is the most important thing in your life. What you value most?
~ Absolutely! My relationship with Jesus is more important than anything else in life. Without him, there is nothing worth living for.
So how do you feel about your life right now? What, if anything, would you change?
~ I'm very happy and at peace. If I could take away the fears and nightmares that tend to creep in from time to time when I least expect them, I'd make them go away and never return.
Is that what you are most afraid of? The nightmares?
~ No. I think what I fear most is knowing there are men just like my ex walking around free. They should all be locked away!
It sounds like you are fairly honest with yourself. Is there anything you lie to yourself about? If so, what is it?
~ Somewhere deep inside, I think I still believe I caused Josh's death and that I deserved all the bad things that happened to me afterward. That's a lie I'm still trying to overcome.
Let's move on to what I hope are some lighter questions. If you could spend the day with someone you admire, living or dead, who would it be?
~ My big brother, Josh! No doubt about it!
I'm sure that would be a very happy day for you! Now what about romance? All of Linnette's readers want to know, do you see any hope for romance in your future? If so, how would you describe your ideal mate.
~ I do hope to marry and have a family someday. My ideal mate would be a man who loves God first and most, one who is gentle physically and emotionally, and one who puts others before himself.
That's no small order! I'm curious. You seem to have formed a rather quick attachment to Adam Blythe. Was it love at first sight? Do you believe in love at first sight?
~ Adam and I did become friends rather quickly and I don't know what I'd do without him. As to your question, I don't believe in love at first sight, but I do believe God can cause you to be drawn to an individual at first sight. Love itself needs time to take root and grow.
What first impression do you think people tend to have of you? What about after they get to know you?
~ I think most people see me as a very nice pushover. Once they get to know me, they come to realize there's unexpected steel in my spine and they seem to like me better for it.
You are a strong woman, Beth. Don't ever let anybody convince you otherwise! I'm a little curious about your bucket list. Is there anything you've always wanted to do, but haven't?
~ There are lots of things! One of them would be to travel across country by train.
That would be cool! It would take several days, though. If you only had one free day with no responsibilities and your only mission was to enjoy yourself, what would you do?
~ Hmm… I think I'd go on a day long photo shoot in the SmokyMountains, have dinner with someone special that evening, and then end the day by either relaxing in a bubble bath or curling up in front of the fireplace with a good book and a cup of hot tea.
Sounds nice! What book is next in your to-be-read pile?
~ "Loving Tiffany" of course! Well, as soon as Linnette gets it written, anyway. Until then, I'd love to read Cathy Bryant's book, "A Bridge Unbroken".
Just for fun, what makes you laugh out loud?
~ Watching squirrels play. They are the funniest little critters when they're playing chase and barking at each other.
If you could change one thing about yourself, what would it be?
~ I'm too gullible. I'd change that in a heartbeat!
What do you consider the most overrated virtue?
~ Charisma. Charm. It's deceitful. Too many people hide behind it to use and abuse others.
Where would you like to live?
~ The beautiful, enchanting SmokyMountains!
Which talent would you most like to have?
~ I love music and art! If I could paint what I see instead of just take photos… or if I could sit at a piano and play the music I hear in my head… I'd love to be able to do either of those things!
What is your motto?
~ Don't waste pain.
Don't waste pain? What do you mean by that?
~ This is something I remind myself of frequently – especially in the hard moments. God would never allow me to go through such painful things without a purpose. He is never cruel. He is always good. If he has me go through something hard, he will use it to grow me and strengthen me and make me more like Jesus. Through my trials, I'm better able to share in Christ's sufferings and to sympathize with others who experience what I've experienced. So I remind myself to not waste my pain, but to strive to use it to help others and bring glory to God.
Wow! That's something we should all remember. Thank you, Beth, for being with us on "Character Chats" today. I've enjoyed our visit.
~ Thank you for having me!
If you'd like to learn more about Beth and her story, grab a copy of "Finding Beth" by Linnette R. Mullin. Thank you for stopping by "Character Chat's" and if you have any further questions for Beth, leave them in the comments. She'd love to chat with you!
"Finding Beth"
A run-away-bride-to-be and a southern-boy-next-door…
Trapped by the reality of past choices… lost in confusion and pain, Beth Gallagher must fight her way back to God. Just when she makes a new friend in Adam Blythe and finds peace with God, tragedy strikes. She faces new demons that steal her new-found peace and threaten to steal her future. Could she possibly find true love with Adam? Or will this crisis tear them apart? Will she ever find her way amidst such an emotional mine-field?
Purchase links:
LinnetteRMullin.com (autographed copies)
CrossRiverMedia.com (specials for book clubs/women's groups)
LINNETTE R. MULLIN is an author of life-changing romance. She married her hubby, Johnathan, over twenty years ago and they've been blessed with four sons. Some of her writing credits include Charles Stanley's "In Touch" magazine, "101 Facets of Faith", Guidepost's "Extraordinary Answers to Prayer", and "Public Health Alert" – a nationally distributed newspaper for the chronically ill. A member of ACFW and HACWN, she is also the founder and coordinator of Palmetto Christian Writer's Network in Lexington, South Carolina, and she runs the "We Are Writers" group on Facebook. Her favorite things in life are her family, her church, reading and writing, and her Savior most of all. For more information including her social media links, visit LinnetteRMullin.com.