So sorry everyone for being a day late! I am really excited to introduce you to a great writer and a fellow Revellmate! (our publisher)
By the way, Rebecca is giving away a copy of To Capture Her Heart if we have 5 commenters! Just leave a comment by Monday night at 6 (CDST)!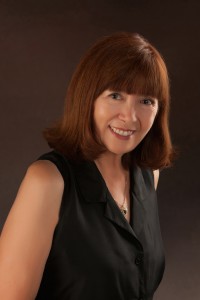 Rebecca DeMarino writes love, legends and lore as a historical romance author and lives in the beautiful Pacific Northwest. She inherited her love of baking and gardening from her mother, a love of horses, reading and writing from her dad, and the wanderlust gene from both parents. Her travels have taken her from Alaska to Nebraska and Florida, from Long Island to England and Italy, and from Washington DC to Texas, California and Guam. Learn more at www.rebeccademarino.com.
I thought I'd ask Rebecca a few questions.
First, your name: Is this a pen name? 
Rebecca DeMarino ~ nope, not a pen name.
I love your name and don't blame your for using it.
When and why did you begin writing?
I began writing my very first novel in the fall of 2008. It was inspired by a trip I took with my mother in 1999. I grew up listening to my mom's stories about Barnabas Horton, my ninth great-grandfather and how he came across the pond from England on a ship called The Swallow, in the 1600's. When my brother became interested in genealogy, we discovered there was a lighthouse named after Barnabas, located on Long Island. I asked my mom if she'd like to go there, and off we went. There was a lot of interesting information about Barnabas. He was a baker and a very recent widower with two young sons when he met my ninth great-grandmother, Mary, in Mowsley, England. But I could find very little about her, and I began to wonder about what dreams and motivation she had, and courage she must have possessed, when she married Barnabas and then left her family behind for the wilds of Long Island. A few years later, I began writing my very first novel in a quest to give her a voice. It sold in 2012 as A Place in His Heart, book one of the three-book series, The Southold Chronicles.
I love that story. How wonderful to know so much about your family history! And I can certainly see how your ninth great-grandmother, Mary, could spark a story!
How long did it take to get your first book published?
I finished writing my first novel in 2010 and signed a contract for it in 2012. That seemed like forever, but in the publishing world, not so much!
Oh.My.Word. That is incredibly fast in the publishing world!
How do you market your work?
My favorite way is book signings or talks at libraries, historical societies, etc. I love meeting people and sharing my passion for genealogy, history and writing!
I love that part of marketing, too. The social media stuff, not so much. lol
What is the name of your latest book, and how would you summarize it in less than 20 words?
Book #2 is To Capture Her Heart ~ Torn between her affection for Dirk and her longtime friendship with Ben Horton, Heather Flower must make a difficult choice—stay true to her friend or follow her heart.
Oh, wow. That makes for great conflict. You do like to torture your characters, don't you.
What genre do you like to write in most?
I love writing historical romance. I love blending the facts that I discover in research with the romantic ideas that start forming the story in my head.
That is one of the perks of being a writer.
Do you have a writing routine?
I start very, very early in the day. When I'm on deadline that might stretch into the evening, but most days I can close the office midafternoon and tend to errands and family. Not necessarily in that order. :o)
I see we're a lot alike. I prefer writing early, too.
Have you ever gotten stuck in a story? What did you do to get past the "block"?
I've never had writer's block, per se, but I am very much a seat of the pants writer. There are times I need to leave the keyboard and let my imagination go to find where I'm heading with the story. Doing some research is an excellent way to do this as I always seem to find a tidbit to incorporate. Or taking a walk. The very best thing for me is a walk with my hubby. He is a good one to brainstorm with. His comments always spur me on to discover something new about what I'm writing.
Are there any specific authors whose writing styles or subject matter inspire you?
Author Jane Kirkpatrick. I've long been a fan of hers, and I've always loved how she writes about ordinary women who lead extraordinary lives. Her books may well have been what prompted me to wonder about Mary Horton's dreams and motivations, and my desire to give her a voice through story.
What piece of advice would you give to a new writer?
Study the writing craft, join a writer's group and write your passion—don't try to follow trends. The passion is what will make it shine for your readers – and will catch the eye of an agent or publisher should you seek traditional publishing.
Excellent advice!
Do you have another project in the works? If so, what is it?
I am just finishing the edits for To Follow Her Heart, book three of The Southold Chronicles ~ a story I love!
The Southold Chronicles sound so intriguing. They are next on my TBR table! How can people contact you?
Rebecca's links:
Blog details  www.rebeccademarino.com
Facebook page www.facebook.com/AuthorRebeccaDeMarino
Goodreads author page www.goodreads.com/RebeccaDeMarino
Twitter details @rebeccademarino
Your G+ page google.com/+RebeccaDeMarino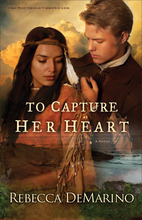 In an uncertain time, she faces a choice that will change her life forever

It is 1653 and Heather Flower, a princess of the Montaukett tribe, is celebrating her wedding feast when a rival tribe attacks, killing the groom and kidnapping her. Though her ransom is paid by an Englishman, she is bound by her captors and left to die–until she finds herself rescued by handsome Dutch Lieutenant Dirk Van Buren.
Still tender from her loss, Heather Flower begins to heal in the home of the Hortons, English friends of her people. Torn between her affection for Dirk and her longtime friendship with Ben Horton, Heather Flower must make a difficult choice–stay true to her friend or follow her heart.
Exploring a unique slice of history, Rebecca DeMarino transports you to the wild land that would eventually become Long Island, New York.
Comment question for the drawing:
Would you like to have been born in the 1600-1700s?