What are you reading this week? After I typed that, I realized I should challenge everyone to read at least one book each week! Lately, that's what I've been able to do. Last week I read Mississippi's own Stephenia H. McGee's In His Eyes. Stephenia lives just outside Jackson, Mississippi and her book is set a few miles north in Greenville, during Reconstruction times.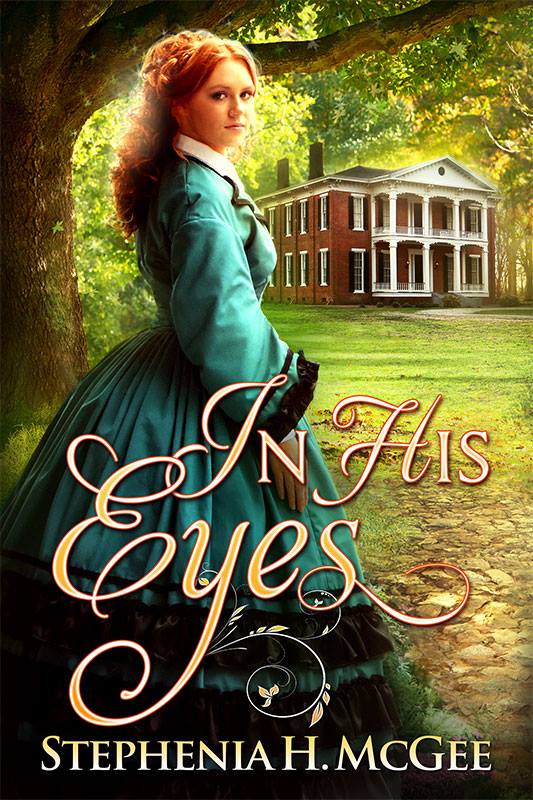 Here's the back cover copy:
Ella Whitaker rescues a newborn from the dying arms of a woman of ill repute and at long last she has someone to love. In need of a wet nurse, she arrives at Belmont Plantation just as Federal soldiers demand to speak to the owner. Thinking quickly, Ella masquerades as a Yankee officer's widow in order to have a roof over her head and a home for the child.
Major Westley Remington has dedicated his life to serving his country. The Civil War has divided his family, torn his thoughts of glory, and left him with a wound that may never heal. Westley returns home on medical furlough to settle his father's estate at Belmont Plantation, only to find his home is being run by a fiery and independent woman—one many believe to be his wife. Now he is faced with a conflict he's never been trained to fight, and one she has yet to conquer.
I really enjoyed this book. Here's my review of it:
I began reading Stephenia McGee's In His Eyes on my iPhone, meaning to only read a page or two. Three hours later I was still reading…on my iPhone! This book is that good. Ella Whitaker caught my attention and my heart. She showed such courage in taking the baby born to a dying woman to raise as her own when she had nothing, not even milk. Then when she played the part of Major Westley Remington's wife, that sealed it. I had to see how the story ended.
One of the scenes that I loved was the one where Major Westley Remington returns home after everyone believes he's dead and Ella has been masquerading as his wife. She expects him to out her lie, but when she presents "his" son to him, he doesn't.
Westley looks at the boy and says, "A handsome boy."
To which Ella replies, "I thought you were dead."
A smile tilted one side of his mouth. "So I see."
You'll have to read the book to find out why he didn't out her. 😉
Leave a comment about whatever book you're reading this month and I'll enter you in a drawing for one of the books in my library. Winner for June will be announced next Friday.