Can you hear the sleigh bells? Come visit Christmas Town, a sweet place where the magic of the season lasts all year long and enter the Rafflecopter giveaway . Five lucky winners will get a $5 Amazon or Barnes and Noble gift card (must be at least 18, Facebook has nothing to do with this contest, ends October 16, 2015).
This is my story in the anthology–The Gingerbread Pony.
Don't you love the cover!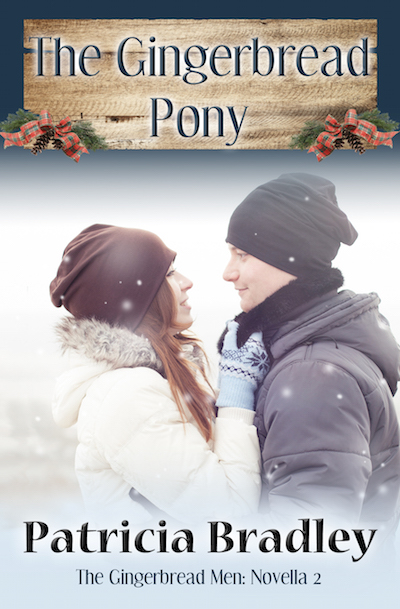 Let me introduce you to Mark Bradford and Amy Logan. He's already broken her heart once…she doesn't want to give him the chance to do it again…
Amy Logan has her life all planned out. She's leaving Christmas Town and all her problems behind. Then Mark Bradford shows up in Christmas Town after twelve years with his five-year-old daughter.  A daughter who needs her help.
Here's an excerpt.
Amy counted to ten. What was it with her assistant? She had more than three weeks to get her own date to the annual pageant. And who said she had to have a date for Chloe's wedding in two days? "And pray tell, Teri, whom did you find?"
Teri folded her arms across her chest, her hazel eyes dancing as she managed to not laugh. "Don't talk to me in that tone of voice. I'm only trying to help. You know how your mom wants grandchildren. Besides, you really don't want to show up at the pageant alone."
Her assistant was right on both counts. If she did, half a dozen of her mother's friends would be trying to set her up with their son, or nephew. And as for the grandchildren her mom wanted…Lia would have to be the one to provide them.
"You can probably get away with going alone to the wedding, though."
"I appreciate that," she said with a shake of her head. "I'm perfectly capable of getting to the pageant by myself, if it comes to that."
"Don't sidetrack me. I found a guy on this dating website. He lives in the next county over and will be here in thirty minutes for you to interview."
"What?" Amy blinked. "You get on-line or on the telephone and stop him from coming. I'm not talking to him."
"Why not?" Her petite friend held her iPad for Amy to see the photo she'd pulled up.
The man was handsome, in a rough sort of way. Square jaw, brown hair cut in a buzz style, brown eyes that were not too narrowly set. "Why would someone who looks like that be on a dating website? It's probably not even his photo."
"Just talk to him. Maybe he's like you—a workaholic."
"When this Tom Smith arrives, you can talk to him."
"No problem."
Yeah, right. Teri would probably disappear and leave her to deal with him.
Twenty minutes later, a faint Hello, anyone here? reached Amy's ears. She glanced at her watch. The man was early. And as she expected, Teri was nowhere in sight. "Back here," she called. She was going to kill Teri.
The man came into sight. He did look somewhat like his photo, but really more handsome…and familiar. Then she noticed the child lagging behind him with a death grip on his hand. "I'm Amy Logan. And you must be the man my assistant told me about. I'm sorry she wasted your time, but—"
She halted at the disappointment on the man's face. "Really, I do apologize, but I can assure you, it simply wouldn't work out, and it was only for one date. Well actually two—my friend is getting married, too. But I'm leaving—"
She stopped in mid-sentence to catch her breath. Wait…change the buzz cut to shoulder-length brown hair…"Mark? Mark Bradford, is that you?"
He laughed. "I take it you thought I was someone else?"
Now hop over to the Rafflecopter and enter for prizes… and below are places where you can buy A Heartwarming Christmas: