I recently read Lynette Eason's new book, Always Watching, and I literally could not put it down. It kept me turning pages and awake way into the night. And, I'm willing to give my copy up! Just leave a comment below telling me what type book you like best, and I'll pick a winner.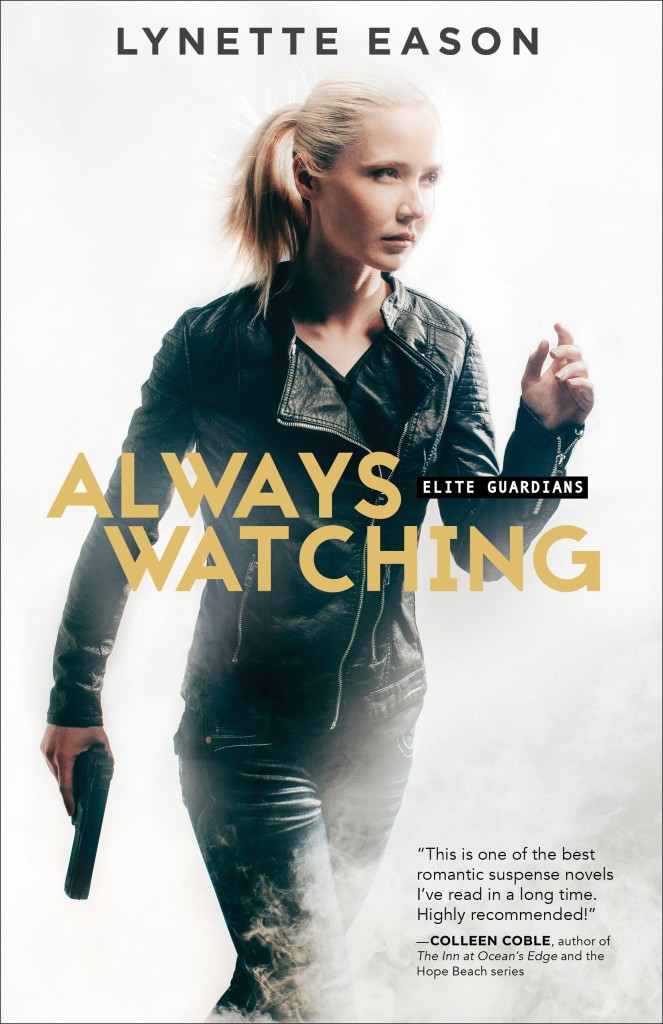 Back cover blurb:
"This is one of the best romantic suspense novels I've read in a long time. Highly recommended!"–Colleen Coble, author of The Inn at Ocean's Edge and the Hope Beach series
Intensity. Skill. Tenacity.
The bodyguards of Elite Guardians Agency have it all.

When it becomes clear that popular psychiatrist and radio personality Wade Savage has a stalker, his father secretly hires Elite Guardians to protect his son. But when Wade's bodyguard is attacked and nearly killed, agency owner Olivia Edwards must step in and fill the gap.
Olivia's skills are about to be tested to the limit as Wade's stalker moves from leaving innocent gifts at his door to threatening those closest to him–including Olivia. But in her mind, even more dangerous than the threats to her life is the hold her handsome client has on her heart.
"Lynette has written another fast-paced book. It's a race against death."–DiAnn Mills, author of Deadlock
Lynette Eason is the bestselling author of the Women of Justice, the Deadly Reunions, and the Hidden Identity series. She is a member of American Christian Fiction Writers and Romance Writers of America. She lives in South Carolina. Learn more at www.lynetteeason.com.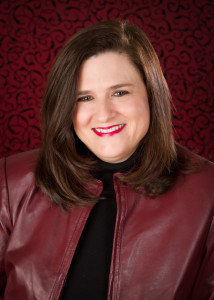 Lynette Eason is the award-winning, bestselling author of over thirty-five books since signing her first contract in February of 2007. Lynette writes for Revell and Harlequin's Love Inspired Suspense line. Her books have finaled or won awards in contests such as The Maggies, Inspirational Readers Choice Award, The Carol, ECPA Book of the Year, The Selah, and others. Some of her most recent wins are the Selah Award in 2015, the Golden Scoll Award in 2015, a Carol nomination in 2015 and the Inspirational Readers Choice Award in 2014.
Lynette began her teaching career in the public school classroom and has since moved to teaching at conferences all over the country. Lynette often speaks at women's conference and retreats, but finds her first love is teaching writing. In her spare time she can be found hanging out with her family, loving on her nieces and nephews, traveling, and…um…writing. Lynette and her husband Jack live in South Carolina with their two teenagers. Life is never boring, that's for sure!
Don't forget to enter the contest for my copy of Always Watching. Contest ends Wednesday, March 2 @ 7 p.m. Winner will be announced on the blog the 3rd.
Some Tweets:
Always Watching by @LynetteEason now available http://tinyurl.com/z4xdxpp . #femalebodyguards #suspense #thriller
A psychiatrist w/ a stalker. A female bodyguard. Explosive action. http://tinyurl.com/z4xdxpp . #femalebodyguards #suspense #thriller #chrisfic
Don't miss the new release by @lynetteeason Always Watching is now ready to ensure that you lose sleep. http://tinyurl.com/z4xdxpp #suspense