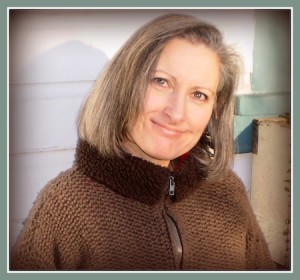 Wendy Macdonald is a blogger, a gardener, and a journaler. (Is that a word?) She's also an encourager–check out her memes on Facebook. Let's welcome her to Author Thursday!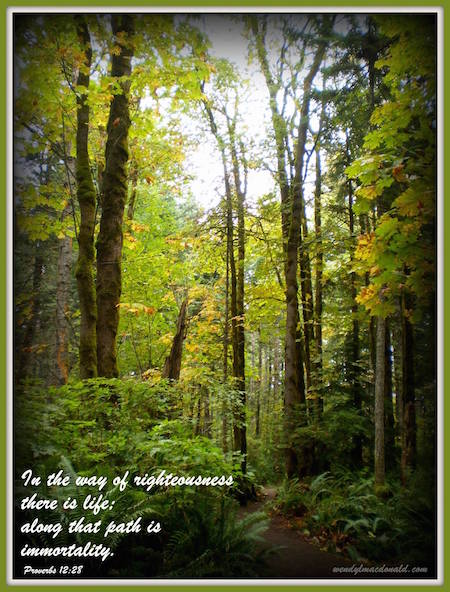 Your name, Wendy L. Macdonald. Is this a pen name? If so, is there any particular reason you write under a pen name?
Wendy L. Macdonald is both my real name and my pen name. I include the initial L. so my social media sites show up first when you search for me online. That's a challenge when you have a common name like mine(that rhyme was purely coincidental).
Oh Wendy, you're a poet and don't know it, but your feet do. They're Longfellows. (I couldn't resist.) Here is one of her memes. Isn't it beautiful.
When and why did you begin writing?
When: I've enjoyed writing poetry since childhood, and in 1983 I began journal writing. In May 2012, I started my blog, and in January of 2014 I began my first novel manuscript.
Why: I love to write, tell stories, and inspire people to grow closer to Christ. My husband noticed my propensity for story telling and making up scenarios in response to news and current events, so he suggested I write a book. I did, and it turns out I'm not the only writer who got started because of an encouraging and supportive spouse.
What does your writing journey look like?
My stories are inspired by events I've heard about or witnessed that wouldn't leave my mind. I ask "What if?" until a story timeline emerges, and then I pantser my way between plot points. Sometimes I don't know who the guilty person is until the ¾ mark. I've been told I'm in good company, as several famous mystery writers often didn't know who dunnit until close to the end of the first draft.
If you are published, how long did it take to get your first book published? If unpublished, where do you think you are in the scheme of things?
I'm unpublished and presently seeking representation by a literary agent. I'm awaiting word regarding the first manuscript I queried with. My prayer is that God would open and close doors according to His will. This gives me peace as I continue writing and editing.
Have you ever considered Indy-publishing? What do you like/not like about it?
I may consider Indie-publishing for works that don't find a publishing home or don't fit into a specific genre category (if I've had them professionally edited first). Indie-publishing is a good option for authors who want to venture outside their brand, as they can use a pen name. I may go this route for a poetry book. For now, my heart is set on being part of a traditional publishing team.
How do you market your work?
I'm adventurous and creative, so I look forward to marketing a published novel in a variety of ways. During this pre-published phase I'm researching what methods would be appropriate for me.
What is the name of your latest book, and how would you summarize it in less than 20 words?
The title of the manuscript I've queried is: Where the Evidence Leads. RCMP officer, Wade, desires to flee an extortionist and solve a homicide while Brianne, another officer, desires his heart.
How long does it usually take you to write a book, from the original idea to hitting send?
It took me under a year for my first one. I let it rest for a few weeks between self-edits (and I went over it many, many times).
What genre do you like to write in most?
Inspirational Mystery Romance
A girl after my own heart! Do you have a writing routine?
I write best in the mornings and afternoons. But I occasionally change it up when I'm on a roll.
Have you ever gotten stuck in a story? What did you do to get past the "block"?
When I get stuck I go for a walk or work on a blog post or poetry. Then I do some housework, and my muse will usually interrupt the cleaning and draw me back to my laptop. 😉
I'm always looking for something to interrupt my cleaning! Are there any specific authors whose writing styles or subject matter inspire you?
Terri Blackstock, Dorothy L. Sayers, and Agatha Christie are the authors I found myself relating to the most after I finished my first draft. I like short chapters, flawed characters, and additional subplots that delve into the darker side of humanity and feature a spiritual growth or awakening by the end of the book.
All great writers! What's on your TBR Table?
I read mainly mysteries, romantic suspense, memoir and writing craft books—I'm a lifelong learner.
What piece of advice would you give to a new writer?
Read, read, and read. Keep a personal journal. Remember no one writes a good first draft, and you can't edit a blank page (wisdom I've learned from other writers). Be careful who you listen to regarding critiques. If editorial suggestions don't include any encouragement of what you did right—go elsewhere. Good writing is as much about continuing to do what works as well as deleting and rewriting what doesn't. We need our creative fires fanned rather than suffocated. Meanwhile, be teachable and willing to jump through the edit hoops of someone who believes in you and likes your voice. Their input will make your work shine.
Excellent advice. Do you have another project in the works? If so, what is it?
I'm halfway through the third inspirational mystery romance in a series that's also a stand-alone.
Thank you, Patrica, for interviewing me today. I'm excited and honored to be here. Blessings.
It's been an honor to have you. Here are a few more facts about Wendy:
I'm a Christian, Canadian blogger, poet, and inspirational mystery/romance writer who also loves to photograph nature. When I'm not writing, I'm enjoying my garden or one of many beautiful parks in our valley with my husband of 32 years. We homeschooled our children, and therefore I've spent a lot of time reading wonderful classics to my family. Just prior to deciding to homeschool I considered taking a writing course, but homeschooling won out. I believe all those years of reading aloud helped develop a love for writing dialogue.
[Tweet "Is Wendy L. Macdonald a pen name? Find out at ptbradley.com/blog!"]
Here's how to connect with Wendy:
Blog:  http://www.greenlightlady.com
Facebook page https://www.facebook.com/greenlightlady — I would love to have a few more likes on my page!
Goodreads author pagehttps://www.goodreads.com/greenlightlady
Twitter detailshttps://twitter.com/wendylmacdonald
Your G+ pagehttps://plus.google.com/u/0/112086023674987761013/posts/p/pub
Question for the day: 
How hard is it to keep writing when you're not published? If you are published, what keeps you sitting in the chair?