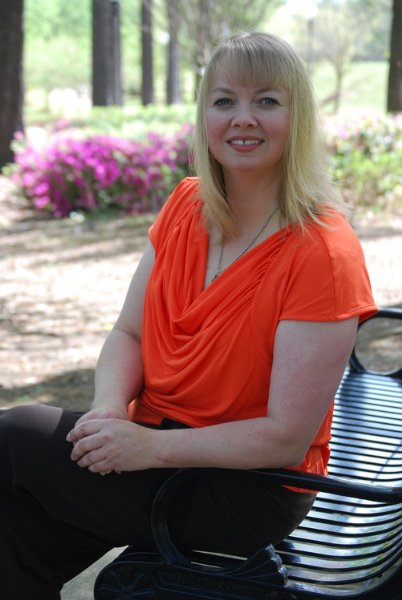 I met Tanya at ACFW, I believe, but wherever it was, she made a huge impression on me. Here's her BIO and then I'm going to ask her a few questions…BUT first–Tanya is giving away an e-copy of her book Unconditional if we have 5 commentors! Now on to her interview…
Tanya Eavenson enjoys spending time with her husband, and their three children. Her favorite pastime is grabbing a cup of coffee, eating chocolate, and reading a good book. Tanya is a member of American Christian Fiction Writers, Word Weavers International, and writes for Christ to the World Ministries.
1. How long does it usually take you to write a book, from the original idea to hitting send?
Great question, Pat! I usually have a story idea for several years before I start writing. During that time I get to know my characters, their likes, dislikes, personalities, etc. Once I have a more rounded idea of where the story might take me, I begin writing. I'm not a fast writer so it takes me about two years from the first word to the last.
2. Well, your books certainly show that you really know your characters. Do you have a writing routine?
I can honestly say I do not. I used to be very structured with my writing schedule, but three years ago I learned I had cancer and it threw me for a loop. Now I have an overall plan that consists of reaching a word count by the week or month's end depending on my health. It's challenging to say the least, but God has been gently whispering over the last few years to not give up on the call He's placed on my life. Shortly after I made a recommitment to the Lord with my writing, my publisher asked if I'd re-sign Unconditional with them for another five years. I said yes! =) For me it was more than a contract, it was an answer to prayer and a blessing, a blessing that God desires to continually use me for His glory.
3. You are totally depending on God now, and it's so evident in your life. Not to mean that you weren't before, but sometimes news like that draws us even closer.  I'd like to know what's on your TBR Table?
Oh my goodness, what's not on my TBR pile! The first few books on my reading pile are from Mary Connealy's series Wild at Heart. Once I finish this series I'm working on, I'll be snuggled up in a chair with one of Mary's books in hand.
4. What piece of advice would you give to a new writer?
The best advice I'd give to a new writer besides encouraging them to study the craft or find a critique group, is to never give up. Writing isn't easy. The journey has so many highs and lows that if you give up, you'd never know the person you'd become, or how your stories impact hearts and lives in the process.
5. Do you have another project in the works? If so, what is it?
The next novel in the Unending Love series is called Restored. Restored is based off my secondary character, Dr. Steven Moore, from Unconditional. He's the tall, dark, and handsome type, but not only is he good looking, his heart for the Lord is his driving force. He lives for what is true and right, even if it breaks him in the process. I actually loved Steven's character so much, I had to write it! Steven's story releases winter of 2016 and I can't wait!
6. I can't wait to read it! How can people contact you?
People can connect with me at my website http://www.tanyaeavenson.com/. There they can learn a little about me, my journey as an author, and grab a sneak peak of the opening of Unconditional. They can also contact me on Facebook, Twitter, Goodreads, Google, or on Amazon.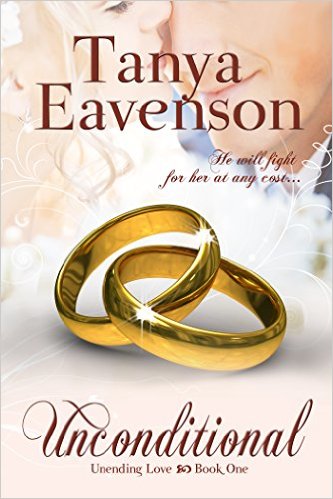 He will fight for her at any cost…
Elizabeth Roberts can't remember her past, and the present is too painful. She turns to nightclubs and drinking to forget her infant daughter's death, her husband's affair.
When his wife's coma wiped out the memory of their marriage, Chris Roberts found comfort elsewhere. He can't erase his betrayal, but with God's help he's determined to fight for Elizabeth at any cost.
She wants to forget. He wants to save his marriage. Can they trust God with their future and find a love that's unconditional?
Buy Links:
Amazon: http://www.amazon.com/Unconditional-ebook/dp/B00AZL8F5G/ref=sr_1_1?s=digital-text&ie=UTF8&qid=1357883999&sr=1-1&keywords=tanya+Eavenson+Unconditional
Barnes and Noble: http://www.barnesandnoble.com/w/unconditional-tanya-eavenson/1114108760?ean=2940016066837
iTunes: https://itunes.apple.com/us/book/unconditional/id592895859?mt=11
Goodreads: http://www.goodreads.com/book/show/17306173-unconditional
Kobo: https://store.kobobooks.com/en-US/ebook/unconditional-7
Don't forget to leave a comment to be entered in a drawing for Tanya's book Uncondtional. Just tell us what genre you like to read!