My blog brings me surprises all the time. This week I am pleased to interview Terry Dodd. I visited his website and learned he's got a delightful sense of humor. Here's his opening: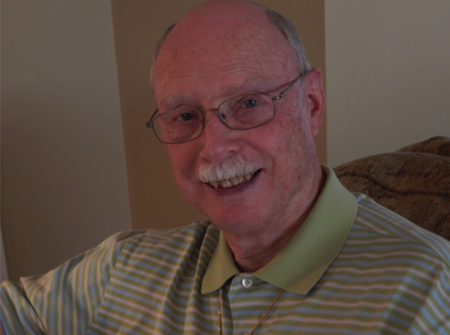 If you are not familiar with my books, that is quite understandable. According to Prairie Home Companion author and humorist, Garrison Keillor, I am one of those who fit into a literary category he humorously describes as "the 18 million self-published authors in America, each with 14 readers, eight of whom are blood relatives and have average annual earnings of $1.75."
After that, I was anxious to learn more about him.
He has a BA Degree in Geology from Florida State University and had a forty-year career as an advertising executive and entrepreneur, has edited his bi-monthly Christian newsletter for fourteen years. He's the author of ten books, including seven Christian novels and three memoirs.
He won the 2012 Eric Hoffer Legacy Fiction Award for The Foursome. Many of his experiences form the basis of his writings. He's a Lifetime member of a local hospital Auxiliary and former board member and an active volunteer for There's Hope for the Hungry, a 501(c)3 non-profit Christian evangelical. His juggling hobby led to two-year Christian ministry to assisted living facilities, which formed the basis for his third memoir and served as president of Georgia Association of Promotional Products Practitioners. All of the jobs have provided fodder for his books! He's married, with a blended family of four adult children and seven grandchildren.
I don't see how Terry has time to write! so I asked him about that:
Patricia: When and why did you begin writing?
Terry: As longshoreman philosopher, Eric Hoffer put it, "I wanted to write a few good sentences." As to when my writing interest first began, it was during my university days; it budded in my early sales career, and flowered in retirement.
Patricia: Yes! Retirement is the time to write! No outside job pressures. I understand you've Indie published all of your books. Tell me about that.
Terry: I have ten self-published books over a twenty year period, plus hundreds of newsletters and magazine column articles. Since all of my books have been self-published, I have been able to get each of them into print within weeks of the finished product following submission and signing of a contract. Feeling called to write, but not necessarily to profit from it, I choose to quickly get my writing into print form. That way I can focus on my next work. I feel it is noteworthy to observe that my last five titles have all been through the same Indie publisher.
Patricia: I've Indie published one anthology and you have encouraged me to think about doing more–I like the idea of getting them to my readers faster. But the marketing aspect. UGH! Tell me about you most recent foray into marketing.
Terry: The marketing plan for my newest release, Mirror Magic is unique. I have traded out a full page of advertising in the back matter of the book for three large (19" x 16") advertising wall mirrors. Each custom mirror comes with backlighting of a 10" x 7" image of the book's front cover. I place the one of the mirrors in a bookstore a week before the signing, along with a bold and colorful sign which reads:
Book Signing Here: Day/Date/Time
Look into Mirror Magic,
a mystery/thriller involving
an unconscionable scheme to
subliminally manipulate
people's minds!
 The point of the above is obviously to catch the prospective book buying visitor's attention and to announce the book signing particulars.
Patricia: I love it! That is brilliant! Describe Mirror Magic in twenty words?
Terry: Mirror Magic is a provocative mystery/thriller with both science-fiction and Christian elements. The book's subtitle has the following: "WARNING: Advertising can be Hazardous to Free Will
Patricia: You have great marketing skills! One more question. Do you have any advice for beginning writers?
Terry: Here it is: If you feel led to write, do so. If you have a desire to make a living by writing books, switch to plumbing.
Contact Terry at his website:
terrygdoddbooks.com
You can email him at dodd@bellsouth.net
or connect on Facebook at https://www.facebook.com/terrygdodd
Terry is graciously giving away a print copy of Mirror Magic to readers with US postal addresses. Leave a comment answering if you believe there are subliminal messages in advertising. Please tweet one of the tweets below.
[ctt title="Do you believe there are subliminal messages in advertising?" tweet="Do you believe there are subliminal messages in advertising?" coverup="b9Wf1″] [ctt title="If you have a desire to make a living by writing books, switch to plumbing–Terry Dodd http://ctt.ec/b4a1X+ #giveaway" tweet="If you have a desire to make a living by writing books, switch to plumbing–Terry Dodd http://ctt.ec/PX1se+ #giveaway" coverup="PX1se"]