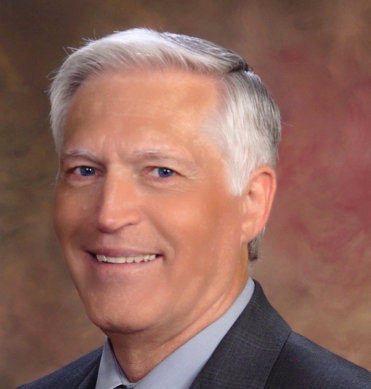 I first met H L Wegley when I won his book On the Pineapple Express. This heart-stopping novel featured a wonderful heroine who wouldn't let anything keep her from saving girls caught up in human trafficking. He's led quite an interesting life–served as an Air Force intelligence analyst and a weather officer, then in civilian life, he worked as a research scientist, publishing in the scientific literature, then developed Boeing computing systems for 20 years before retiring near Seattle. He's a multi-published author with a four-book inspirational thriller series (On the Pineapple Express is the 2nd book), two nonfiction books, and four more novels on the way. And he snorkels in Maui with is wife!
Patricia: H L Wegley: Is this a pen name? If so, is there any particular reason you write under a pen name?
H L: This is the pen name I started using when I began publishing in the scientific literature 35 years ago. I continued to use it when I started writing novels. You'll see a lot of publications if you Google H L Wegley, most of it related to wind energy or emissions from nuclear power plants.
Patricia: I know–I did! What does your novel writing journey look like?
H L: I drafted my first novel in 2010, cold turkey. No classes, no study of the craft. Then I took a novel writing class, joined ACFW, and started attending writing conferences. I rewrote that first novel, Hide and Seek, three times, and it won a contract in 2011. It was the first of four books in a series, all traditionally published. I am currently writing my ninth novel.
Patricia: Nine! Wow.  I noticed your upcoming release, Voice in the Wilderness, is Indie published, and I love the cover, by-the-way! What do you like/not like about it?
H L: Some of the things I like about independent publishing are setting my own schedule, the freedom of telling my story my own way, however, I still write CBA-compliant stories. I also like hiring my own cover designer, editor, and book formatter. I dislike marketing and though it is expensive, I contracted with Trinity Press International, a small Christian publisher, for editing and book formatting services.
Patricia: You aren't the only one who dislikes marketing! How do you market your work?
H L: For my traditionally published novels, I tried to do all the marketing myself on a shoestring budget—social media, a few cheap ads, blog tours, and book giveaways. I don't enjoy marketing activities—except perhaps book signings—so I don't do it very well and it seems to sap all my energy. So, for my independently published novel, I contracted with a marketing company associated with Trinity Press International.
Patricia: Great idea. I've dipped my toe in the Indie market and marketing is the hardest part! What is the name of your latest book, and how would you summarize it in less than 20 words?
H L: My latest book, Voice in the Wilderness, is a political thriller with romance. A neo-Marxist president, in centrist's clothing, takes the nation into tyranny, while a young man and woman start a resistance movement, risking their lives to stop him. Sorry, that took 27 words.
Patricia: 🙂 That sounds great. One last question. What piece of advice would you give to a new writer?
H L: Learn the craft. Practice the craft. And when you believe you've got a powerful story, think of ways to make it more powerful, cranking up the tension, the suspense, and the emotions. Then do it.
Patricia: Great advice, H L. Here are some places you can connect with H L:
Blog details: http://www.hlwegley.com/
Facebook profile: (message me here) https://www.facebook.com/harry.wegley.1
Facebook page: https://www.facebook.com/HLWegley/
Goodreads author page: https://www.goodreads.com/author/show/4460203.H_L_Wegley
Twitter details: https://twitter.com/hlwegley
Your G+ page: https://plus.google.com/u/0/101169236968699201479/posts
H L is graciously giving away in a Rafflecopter a copy of A Voice in the Wilderness. Print for US addresses and digital for all others.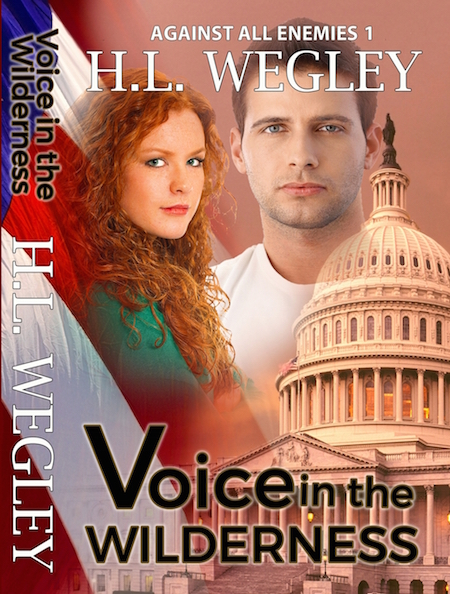 What if your blog could save the nation, but posting to it might cost your life?
Two extraordinary people …
As catastrophes drive the US into martial law, all eyes are on America, waiting to see what emerges. KC Banning, network specialist, discovers President Hannan's tyrannical plans and is branded a terrorist, sending her fleeing the Beltway to find her childhood soulmate and protector, Brock Daniels. Brock, a writer and man of faith, gives CPR to a dying nation through his blog, which is read by military members still loyal to the Constitution. But starting a grassroots insurgency while reconciling KC's and Brock's broken relationship proves difficult. When Hannan sends Special Forces to kill Brock and KC, starting a war in the Central Oregon desert, reconciliation, like staying alive, might be impossible.
Born for a time such as this.
Set in Washington DC and near Crooked River Ranch in the Central Oregon desert, Voice in the Wilderness, Book 1 of the Against All Enemies Series, is a political thriller, with romance, about two people who must decide if they're willing to sacrifice their lives to prevent the USA from becoming the Dystopian States of America.
a Rafflecopter giveaway