Today I want to bring back my friend and novelist, Lisa Jordan.  She has a new book out that I know you'll love. Lakeside Family is the second book of her Love Inspired series set in Shelby Lake, and I stayed up wa-ay too late reading it because I couldn't put it down. Now, heeeeere's Lisa…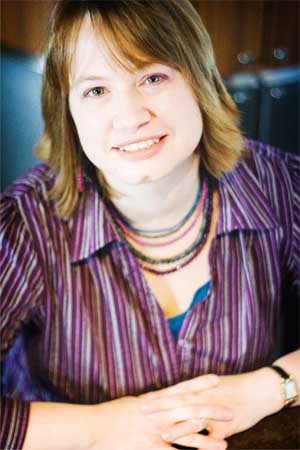 One of the biggest compliments I receive about my novels is the realistic portrayal of my characters—their emotions, their trials, their responses to their situations.
One reader mentioned I must have gone through a similar situation to understand how to write them.
Actually, no.
In Lakeside Reunion, Lindsey lost her father and struggled through her grief to find closure with his death. In Lakeside Family, Josie's daughter is battling leukemia.
My father is still alive. And thankfully, both of my boys are healthy.
So how could I write what I didn't know?
Well, thanks to Google, I did some online research, but it goes deeper than that.
It's all about emotions.
When I was sixteen, my grandma died. She was my rock, my stability when things in my life had been turned upside down. After her death, I was so angry at God. How could He take the most important person in my life?
I think I spent a decade trying to come to terms with her death. See, I knew how Lindsey felt about her father's death because I felt the same about my grandmother.
While editing Lakeside Family, we learned my mother needed a triple bypass. One of my mom's traits is her youthfulness, so this news rattled us. She has a strong faith in God and said either way she'd go home or go Home after the surgery.
The weeks leading up to the surgery, we stayed strong—I had to work, complete my manuscript and simply put one foot in front of the other.
The day after her surgery, I arrived at the hospital prepared to spend several hours in the CCU waiting room so I could visit her throughout the day. The first moment I saw her, my heart shattered into a million tiny pieces at her frailty. She kept murmuring, "It hurts. It hurts." I tried to stay strong. I tried to trust the doctors. But instinct told me something was wrong. The nurse had given Mom a shot. As she slipped into a drug-induced sleep, I headed for the waiting room to call my sister.
I tried to hold it together while I tapped my sister's number into my phone, but the moment I heard her voice, I lost it. I told her I couldn't do it alone and she needed to come—she was 2 hours from the hospital. I couldn't gain control of my emotions. God sent an unlikely guardian angel named Renee to comfort me.
So what's the point of that story?
When I had to write Josie's black moment and narrow in on the emotions she was feeling, I remembered my meltdown in the CCU waiting room with clarity—the panic, the fear, the ache in my chest. My child's life wasn't in danger, but my mom's life hung in the balance. And I wasn't ready to lose her even it was God's plan.
I channeled my fears, my pain, my rants with God into Josie. I wanted readers to cry with her. I wanted them to feel her helplessness.
Going to those dark places isn't fun. Nor is it easy, but allowing yourself to get inside the skin of your characters to develop realistic emotions will enable you to create three-dimensional characters your readers will fall in love with. You may be able to minister to someone who's been there, but hasn't had the ability to move forward. And that's why we write!
Have you ever been through a really tough emotional roller coaster? How did you cope? Let me know in the comments below.
Lisa is celebrating the release of Lakeside Family with a month-long party of giveaways, including Coffee Lovers and Tea Lovers baskets. For more details and to enter the gift basket giveaways, leave a comment here. (Here's the link in case it doesn't come through: http://lisajordanbooks.com/novels/lakeside-family-book-release-celebration/)
Bio: Married 23 years to her real life hero, Lisa Jordan knows a thing or two about romance. She and her husband have two college-aged sons and will be facing an empty nest soon. By day, Lisa is an early childhood educator, and by night, she is a contemporary romance novelist with Love Inspired. Lakeside Reunion, her debut novel, is a 2012 Carol Award Finalist. Lakeside Family, her second novel, releases in August 2012. She is represented by Rachelle Gardner of Books & Such Agency. In her free time (ha!), Lisa enjoys good books, chick flicks, crafting with friends and feeding her NCIS addiction. To learn more about Lisa, visit her website at www.lisajordanbooks.com.
The one man she never wanted to see again is the only who can save her daughter's life.
In the space of a minute, Nick Brennan learns he has a nine-year-old daughter— and that she desperately needs his help. All this time, his high school sweetheart, single mother Josie Peretti, thought he knew about their child. And that he just didn't care. About the ill little girl—or Josie, the woman he's never forgotten. But Nick made a long-ago promise never to forsake his family the way his father did. A promise he vows to make good on now… if only Josie will bless him with a second chance.