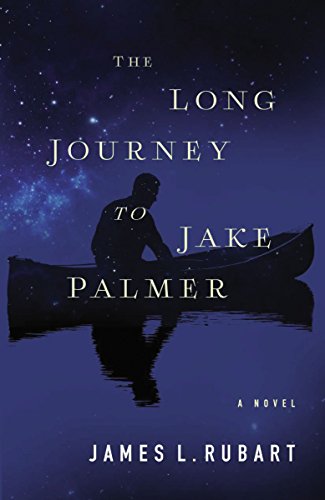 This week's book is a departure from my usual genre. James Rubart's The Long Journey to Jake Palmer isn't suspense or mystery, but it is a book that has stayed with me long after I finished it.
Here's the back cover blurb:
What if there was a place where everything wrong in your life could be fixed?
Corporate trainer Jake Palmer coaches people to see deeper into themselves—yet he barely knows himself anymore. Recently divorced and weary of the business life, Jake reluctantly agrees to a lake-house vacation with friends, hoping to escape for ten days.
When he arrives, Jake hears the legend of Willow Lake—about a lost corridor that leads to a place where one's deepest longings will be fulfilled.
Jake scoffs at the idea, but can't shake a sliver of hope that the corridor is real. And when he meets a man who mutters cryptic speculations about the corridor, Jake is determined to find the path, find himself, and fix his crumbling life.
But the journey will become more treacherous with each step Jake takes.
It's not a spoiler to tell you that Jake finds the corridor and while he's in it, his deepest longings are fulfilled. But when he leaves the corridor, he goes back to being the way he was–an angry, bitter and scared man who doesn't know who he is any longer after he's burned and his wife divorces him because he's no longer whole. You will find yourself rooting for Jake to learn what the corridor is trying to teach him. I loved the way Rubart shows us that we all wear labels but the labels are not always accurate. I think you will enjoy this deep and moving story.
Here's what RT Book Reviews says: 4 1/2 stars:
'Rubart has done it again with another uniquely written, stellar novel. The author comes up with the most original, thought-provoking concepts that readers can take lessons from to apply to their own lives. On the surface, the story is engaging. Jake is a fascinating character with many layers and hidden pain. Yet delve deeper and there is a goldmine full of spiritual and personal treasures to uncover. Who wouldn't want to find a mysterious corridor that grants your deepest desires?'
This week's question:
What book are you reading this week?
Leave a comment with your answer to be entered in a drawing for one of the books from my library that I discuss on Reader Friday:  (Disclaimer: Some of the books I have are e-books and if the winner chooses one of them, I will loan the book to you to read.)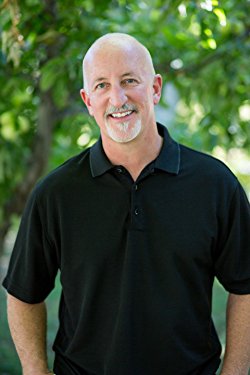 You can purchase The Long Journey to Jake Palmer at Amazon and Barnes & Noble.
James L. Rubart is 28 years old, but lives trapped inside an older man's body. He thinks he's still young enough to water ski like a madman and dirt bike with his two grown sons, and loves to send readers on journeys they'll remember months after they finish one of his stories.