This week I'm discussing Elizabeth Goddard's book, Deception. Here's the back cover copy and then my review.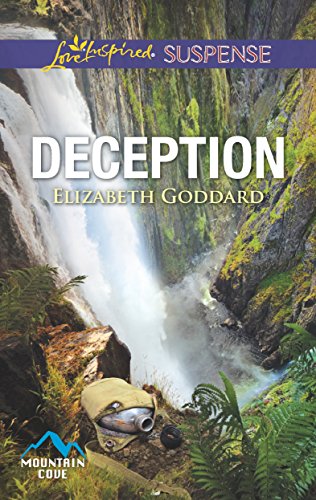 Trail of Secrets:
Jewel Caraway thought she'd left her mistakes in the past—but then her past arrives at her door. Though she's thrilled to reunite with her estranged sister, something about her sister's new husband makes Jewel uneasy. Does he know her secret? Is he the one behind the growing list of attacks against her? And if he is involved…does that mean her sister is, too? With nowhere else to turn, Jewel must rely on police chief Colin Winters—the first man to make the widow question her resolve to never love again. But will he stay by her side when her guarded secrets are revealed?
This was my first book by Elizabeth Goddard, but it won't be my last. Deception kept me on the edge of my seat from start to finish. Her characters were well drawn and I cared what happened to them. Just when you think you've figured out the mystery there is a twist in the story. And I loved the Alaskan setting.
The hero, Colin Winters stole my heart. He was brave and determined to keep Jewel safe, even if it cost him his life. And Jewel was gutsy and didn't give up.
Okay, how about you? What are you reading this week? Have you read any of Elizabeth's other LIS books? Leave a comment to be entered in this month's drawing for any of the books mentioned on Reader Friday (Unless they've already been claimed by an earlier winner).