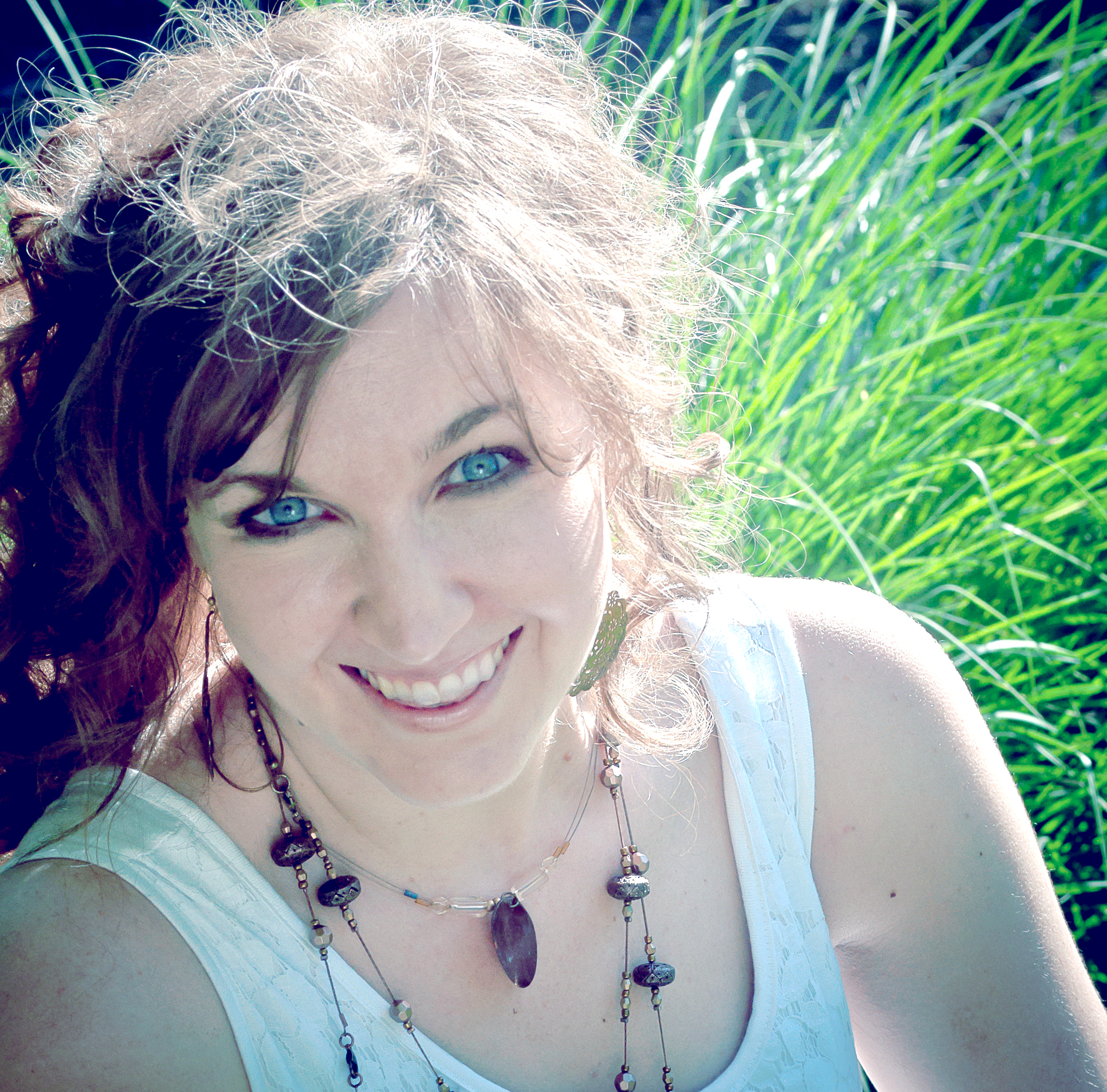 Today I want to welcome Melissa Tagg to my blog. This next sentence I stole from her website: In between writing and staring out the window brainstorming, Melissa Tagg works as a grant-writer at one of Iowa's largest private nonprofits and serves as the marketing/events coordinator for My Book Therapy, a craft and coaching community for novelists founded by Susan May Warren.
But before that Melissa was a reporter. So my first question for her is: since you come from a background in journalism, how hard was it to switch to fiction? What was the biggest challenge?
Melissa says: Well, my background in journalism was actually really helpful! The great thing about being a reporter is you learn to listen to how people actually talk. I feel like it gives you a great jump-start in writing dialogue. Plus, it filled me up with so many wonderful (and random!) experiences—which means lots of book fodder.
Probably the biggest challenge in making the switch was allowing myself to go a little deeper when setting a scene. Reporters learn to write tight—which is still incredibly important even in fiction. But that tendency toward brevity mean that sometimes I wanted to speed through setting a scene, including the five senses, etc
Patricia: Made to Last is your debut novel. Were there any particular challenges in writing your first book?
Melissa:  Oh yeah! I wrote and rewrote this book so many times in an effort to get it "just right." And I'm sure it's still nowhere near perfect. But I have to say, probably the biggest challenge was that constant mental wondering of, "Is there a point to writing this? Is anyone else ever going to read it? Am I wasting time and effort on something I shouldn't?" I'm guessing most aspiring writers face that mental challenge. Thankfully, God opened enough doors along the way to keep me moving forward.
Patricia: You have an obvious gift for writing romantic comedy. What drew you to this particular genre?
Melissa: It's funny, actually, I originally wanted to write a Ted Dekker-esque type book full of insane plot twists and suspense. I tried for a short while. And realized, um, it wasn't me. Then I went to my first My Book Therapy retreat and Susan May Warren asked a question that totally turned around my thinking. She asked us to think about our favorite movies. And I realized all my favorite movies were these old black and white rom coms with witty dialogue, fun romance and laughter…lots of laughter. I wrote my first rom-com scene at that retreat and it felt SO natural.
This is from the back cover of Made to Last: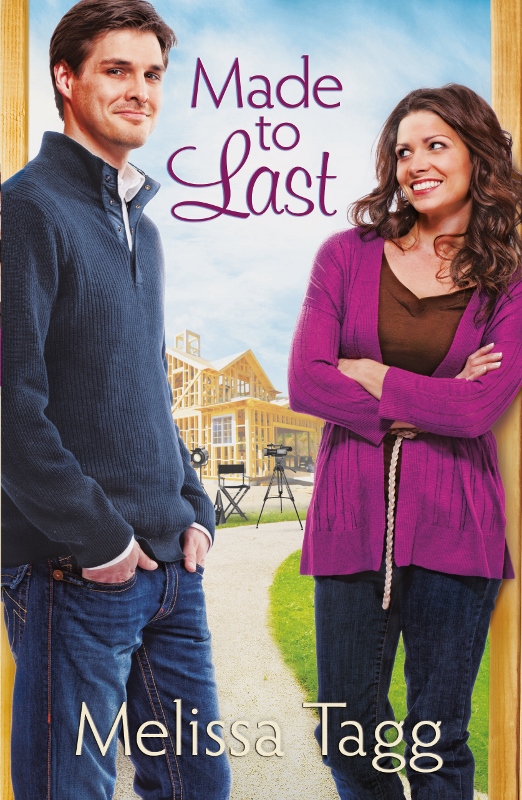 Miranda Woodruff has it all. At least, that's how it looks when she's starring in her homebuilding television show, From the Ground Up. So when her network begins to talk about making cuts, she'll do anything to boost ratings and save her show–even if it means pretending to be married to a man who's definitely not the fiance who ran out on her three years ago.   When a handsome reporter starts shadowing Miranda's every move, all his digging into her personal life brings him a little too close to the truth–and to her. Can the girl whose entire identity is wrapped up in her on-screen persona finally find the nerve to set the record straight? And if she does, will the life she's built come crashing down just as she's found a love to last?  
Patricia: I've always heard writers should write what they know, and your heroine, Miranda Woodruff, is the star of a homebuilding show and is very handy with tools.  But I understand you actually knew little about tools or building things. What was the most unusual thing you learned?
Melissa: Oh my goodness, yes…people really don't trust me around power tools of any kind. I once offered to help my dad with yard work and he wouldn't let me use his chainsaw. Wah! (Although, he did trust me with the power leaf blower…so that's something!)
As for the most interesting thing I learned? Hmm…well, I learned that you can learn to do almost anything on YouTube. Haha! Install crown molding? Check. Spot the aesthetic focal point of a room? Check. Rip out rotting porch floor boards? Check. J
Patricia: I love YouTube! On to Matthew. He was a great character. Was there a point in the story that he surprised you, and maybe took the story in a direction you hadn't planned?
Melissa: Yes! There's a scene maybe halfway into the book where Matthew and Miranda are volunteering at a local children's shelter. Matthew has disappeared into the house and Miranda goes looking for him. I knew she'd find him speaking through sign language with some deaf children…but as I wrote the scene, I suddenly found myself writing that Matthew was playing piano for the children as they felt the vibrations from the keys' movement at the back of the piano. I hadn't planned for the guy to play an instrument…nor for the cuteness of that moment in the story. But I loved how it came together.
Patricia: That was a great scene in the book. There was another character in the book that I really liked.  Miranda's fake husband, Blaze. Do you plan to write his story?
Melissa: Oh Blaze. J Yes! In fact, I've already written his story. It's called Here to Stay and it comes out next May.
Patricia: I can't wait to read it! Now, I am willing, well, not so willing but I will, to give away my ARC copy of Made to Last for one blessed commentor as long as said commentor has a U. S. postal address and is 18 and we have at least 10 comments from readers. (I'm  not giving it up easily ;-)) You can comment on what your favorite movie is. If you follow my blog, I'll add your name a 2nd time.  And if you send me an email (pat (at) ptbradley (dot) com) to sign up for my newsletter or fill out the form at the top right side of the blog,  I'll enter you again! Contest ends Sunday January 26 at 6 p.m.
Here are a few of the main retail sites where you can purchase Made to Last:  Amazon CBD B&N:  
Melissa Tagg is a former newspaper reporter and total Iowa girl. Her first novel, Made to Last, released from Bethany House in September 2013. Her next book, Here to Stay, comes out next May. In addition to her homeless ministry day job, Melissa is also the marketing/events coordinator for My Book Therapy.
Melissa blogs regularly and loves connecting with readers at www.melissatagg.com.
Other Links where people can find Melissa:  My website/blog: www.melissatagg.com Facebook: https://www.facebook.com/AuthorMelissaTagg Twitter: https://twitter.com/Melissa_Tagg YouTube: http://www.youtube.com/melissatagg Goodreads: http://www.goodreads.com/MelissaTagg
Discover the story behind Melissa Taggs's story Made To Last. Click to Tweet