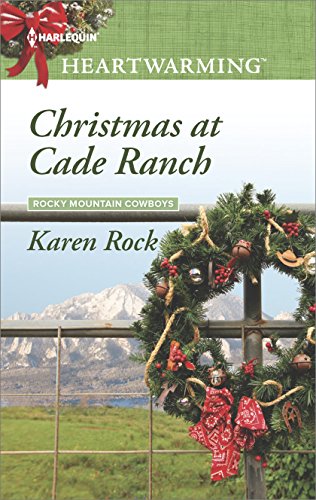 I am so excited to introduce an author I've gotten to know over at Harlequin Heartwarming–Karen Rock! She writes the most amazing stories about characters who have made major mistakes in their lives. While the Heartwarming books aren't sold in the CBA market, they are sweet romances with characters who have strong moral codes.
I've just finished an arc copy of Christmas at Cade Ranch and the story lingers on in my mind.
Here's the back cover blurb and then I'll give my review.
The Christmas they never had. 
James Cade has one priority: keep the family ranch running smoothly in the wake of his younger brother's death. With Jesse's ex, Sofia Gallardo, and her young son, Javi, stranded at Cade Ranch over Christmas, this task just got a lot harder. The longer Sofia and Javi stay, the harder it is to imagine the ranch without them. James couldn't save his brother from his inner demons, but he can give his nephew a secure future. Maybe more—if he can figure out how to trust Sofia, and stop feeling like he's betraying Jesse. Because trying to stop thinking about beautiful, determined Sofia is impossible.
My review:
When the story opens, it's almost Christmas and former drug addict Sofie Gallardo is fleeing Albuquerque to start over in Portland, Oregon with her five-year-old son Jave. If the job she's going to see about in Portland falls through, they will be homeless–something that has happened in the past. When she stops in a small town in Colorado for her son to meet his grandmother and visit his father's grave, Sofie loses her wallet with their money and bus tickets in it.
When the grandmother offers them a place to stay, Sofie reluctantly accepts and the whole family wraps them in love and acceptance…except for James, the oldest son. He is suspicious of Sofie while drawn to her at the same time. But Jave soon has him wrapped around his little finger and James wants to give him the Christmas he's never had.
I loved watching their relationship develop, knowing her past would eventually break them up. And not just her past, but James' as well. Christmas at Cade Ranch is a touching story of second chances and a little boy who wants a family. I highly recommend you pre-order this book–it's one you won't soon forget.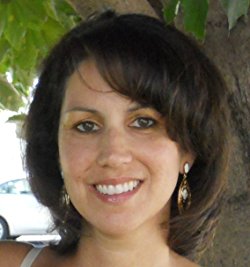 A strong believer in Happily-Ever-After, Karen loves creating unforgettable stories that leave her readers with a smile.
What are you reading this week? Have you read any of Karen's books in the Heartwarming line?
To pre-order Christmas at Cade Ranch on Amazon, click here. for Barnes and Noble click here.
Leave a comment to be entered in a drawing for one of the books mentioned on Reader Friday!