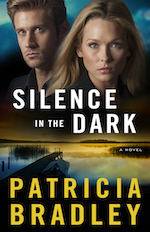 This week I'm short on time with a deadline Wednesday, then another one July 1, which sounds a long way off, but with only 35,000 words written on my  90,000-word-book due that date, it is very short. Sooo, I'm only giving the answer to last week's crime and then give you another mystery.
But first, the winner of last week's drawing:
Recapping last week's crime:
Over five decades ago two girls were playing on the sidewalk in front of their house when a man approached them. After giving them piggyback rides, one of the little girls ran home for her gloves and when she returned both the man and her friend were gone.
How was this murder solved:
#2. A woman emailed her mother's deathbed confession that her son had killed the little girl and the case was reopened. You can check it out here.
Now for this week's Mystery Question:
Have you ever picked up something at a yard sale and wondered if it might be valuable? Or maybe you have a pitcher that your aunt gave your years ago and she said one day it would be worth a lot of money?
A couple went to a yard sale and found among other things a small but pretty white bowl. They bought it for $3 and took it home and put it on their mantle. Years later, they began to wonder about it because it did look old, so they had it appraised.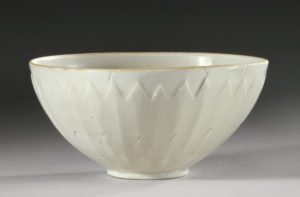 How old is the bowl and what do you think it is worth?
It dated back to 1778 and was worth $40,000.

It dated back to 1914, but was made by George Ohr and was worth $100,000.

It dated back to the 10th Century and the Song Dynasty and brought over $2 million dollars.

It was a pretty bowl made in the 1940s, but only worth $50.
So which is it readers? Leave a comment with your guess, and I'll enter you in a drawing for a signed copy of my novella, The Gingerbread Pony. I'll add an entry for Tweets or if you post about the blog on Facebook, or if you follow me on Bookbub. Just say so when you leave your guess–you can earn up to 4 entries!
OH! THE WINNER OF LAST WEEKS CONTEST IS: Trixi!