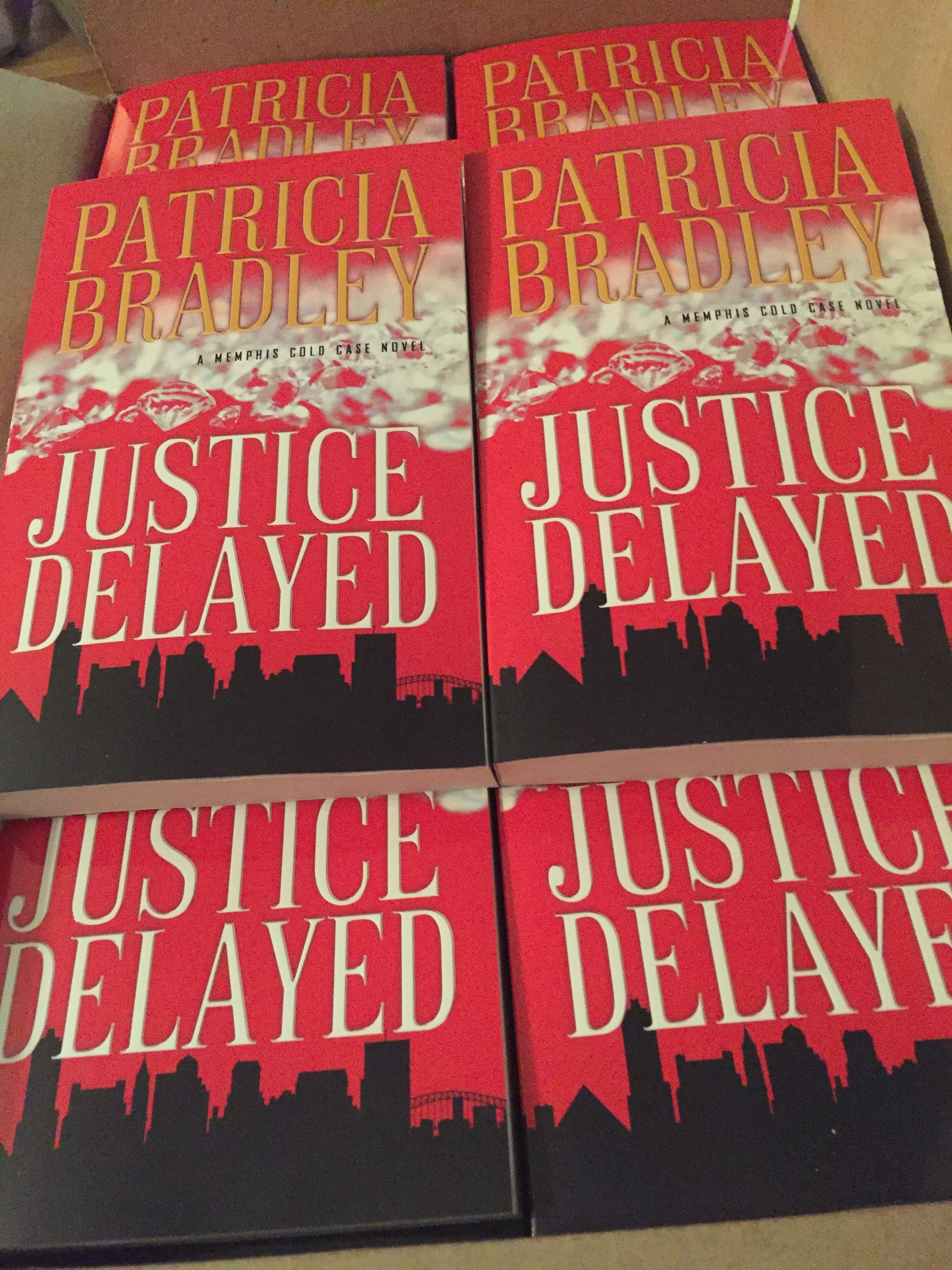 I am so excited!!! JUSTICE DELAYED releases next week and I received my box of books Friday!!! (I also think I used up my quota of !! for the month. Maybe the year.)
But to open that box and see all those books. It.Is.Surreal. I'm anxious to see how readers like the new Cold Case novels.
Here is the back cover blurb:
It's been eighteen years since TV crime reporter Andi Hollister's sister was murdered. The confessed killer is behind bars, and the execution date is looming. But when a letter surfaces stating that the condemned killer didn't actually do it, Detective Will Kincaide of the Memphis Cold Case Unit will stop at nothing to help Andi get to the bottom of it. After all, this case is personal: the person who confessed to the crime is Will's cousin. They have less than a week to find the real killer before the wrong person is executed. But much can be accomplished in that week–including uncovering police corruption, running for your life, and falling in love.
Now for last week's Mystery Question and answer:
After 13 years of dead ends in a murder case in a small town, the police had no other option than to quit investigating and move on to more pressing issues … that is, until someone tried something different. Was the murderer caught because:
A detective handed out playing cards to prisoners, but instead of the regular face cards, he had the victim's photo and information about the murder printed on them and offered a reward, and a prisoner who had witnessed the crime turned the murderer in.
A detective set up a box where people could leave suggestions anonymously and the murderer left a confession in pencil, signed his name, then erased it, but using sophisticated equipment, police were able to pull out the name.
Police asked everyone in town to submit to a DNA test and almost everyone complied, including one person whose DNA matched a sample from the crime scene.
Police took photos of a bite mark on the victim to local dentists to see if any of their patients were a match.
And the answer is…drumroll please… #3. Can you believe the killer willingly gave his DNA?? Here are the details.
Now for this week's Mystery Question:
This one goes all the way back to 1969 when young Houston telephone operator was abducted in the parking lot of her place of work and murdered. How was the crime solved?
In trying to win an award, a fingerprint technician ran the fingerprints from the crime scene through her database and came up with twenty possible suspects, and one confessed when he was brought in for questioning.
The murderer learned he had inoperable cancer and the murder weighed heavily on his mind. On his deathbed he could stand it no longer and confessed.
After the murderer died, his mentally challenged accomplice came forward, saying he would have told earlier, but he was afraid he would be killed.
A man was arrested for drug trafficking, and he offered a deal–probation in exchange for the person responsible for murdering the Houston telephone operator thirty-four years earlier.
Okay, Super Sleuths, which one is it? And I would be ever so grateful if you would  Click to Tweet one of the tweets below.