This photo of Buena Vista is courtesy of TripAdvisor
Almost everyone guessed I was in the Bahamas last Monday, Nassau, actually. And the above photo was the site of the Nambutu Embassy in Casino Royale, the James Bond movie I referenced. (Can you believe I forgot to take a photo of the exterior???) I learned this on a really interesting tour of Nassau and Paradise Island in the Bahamas. What follows are a few photos I took while on a working cruise last week.
Working because I met with editors and a movie producer to pitch my books. We'll see what God has in store. 🙂
Now for the photos, then the Mystery Question!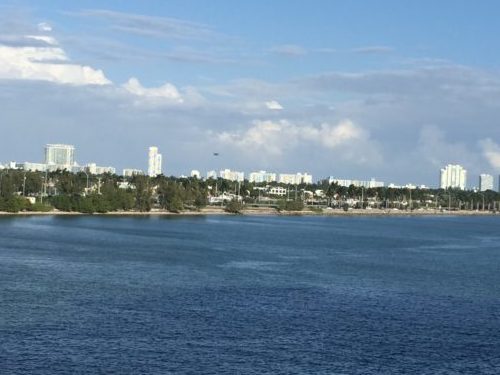 This was taken leaving Miami.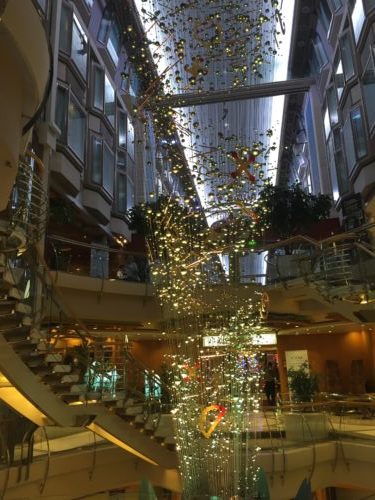 This–I'm not sure what to call it–but it was in the middle of the ship and beautiful.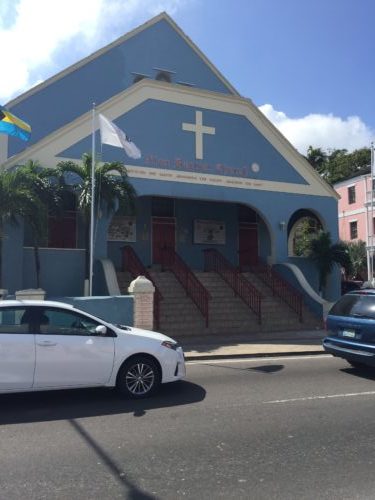 Found this Baptist Church while in downtown Nassau.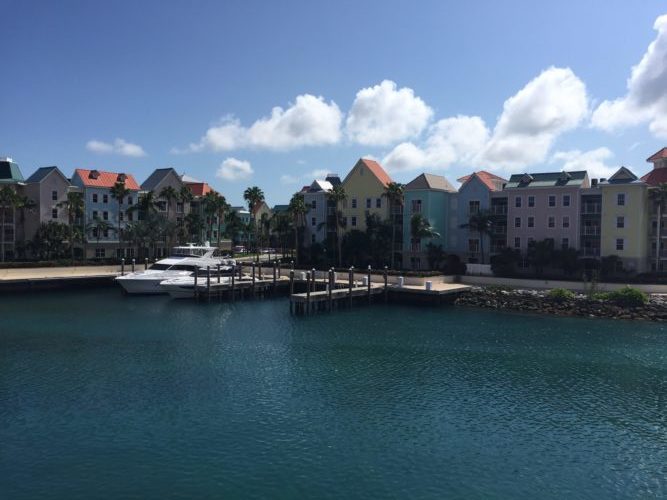 This bronze sculpture was in front of a resort. While we couldn't go in, we could take photos and this and the condos were a couple I took. On Wednesday we toured the Mayan ruins, and that was fascinating. I'll show more photos of the ruins in another blog.
Like the captions says, this is taken on the western side of Cozumel. It was very windy and beautiful. The seas are just that emerald color.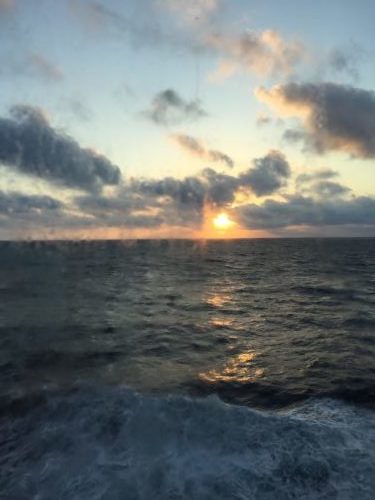 And this was a sunset taken from the dining room late one afternoon. There were some beautiful sunrises and sunsets over the ocean.
Now here is the Mystery Question of the Week. But first February's Winner is: Anne Rightler. I'll send you a copy of Justice Delayed.
After forty-two years, the deaths of two women were solved. Which is the correct scenario?
A jailhouse snitch provided a recording of a confession by one of the inmates, detailing the crime.
A man could no longer live with the crime after he was diagnosed with cancer and confessed.
When the water level of a nearby creek dropped their vehicle was found with the two women inside. Not a murder after all.
A police detective took up the cold case and when he dug deep into the case, he discovered the ex-husband of one of the women had stolen his ex-wife's credit card and used it after she disappeared. When confronted with the evidence, he confessed.
So Mystery Sleuths, which one is it? This month I'm giving away an adult coloring book and coloring pencils to someone who leaves a comment.
Any Tweets would be greatly appreciated!