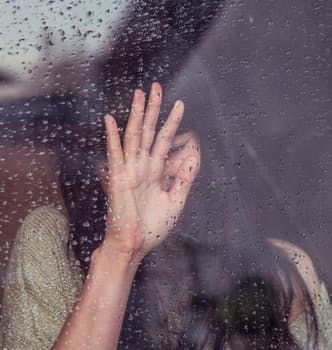 I've started REVENGE, my novella with Andi Hollister and Will Kincade, characters from Justice Delayed. It will deal with Andi's drug addiction and touch on human trafficking.
The book that will follow will deal with the subject in greater depth. The working title for that book (the fourth Memphis Cold Case Novel) is Justice Delivered.
While I'm excited to write both, as I dig deeper into human trafficking, I realize both stories are going to be very difficult to write. In neither story will I go into the details about what happens to the victims. Instead, I will show the effect it has on everyone it touches. It saddens me to know human trafficking is second only to drug trafficking and brings in a $150 BILLION annually in profits worldwide. And Americans are its biggest customers.
In the post I wrote on human trafficking last month, several asked for red flags to identify a victim of human trafficking. Here is a list I found on Advocates For Freedom and used with their permission. It isn't a comprehensive list and the red flags may not be present in all situations. More can be found at The National Trafficking Hotline
The Individual(s) in Question:
Is not free to leave or come and go as he/she wishes

Is under 18 and is providing commercial sex acts

Is in the commercial sex industry and has a pimp/manager

Is unpaid, paid very little or paid only through tips

Works excessively long and/or unusual hours

Is not allowed breaks or suffers under unusual restrictions at work

Owes a large debt and is unable to pay it off

Was recruited through false promises concerning the nature and conditions of his/her work

High security measures exist in the work and/or living locations (e.g. opaque windows, boarded up windows, bars on windows, barbed wire, security cameras, etc.)

Poor Mental Health or Abnormal Behavior

Is fearful, anxious, depressed, submissive, tense or nervous/paranoid

Exhibits unusually fearful or anxious behavior after bringing up law enforcement

Avoids eye contact

Poor Physical Health

Lacks health care

Appears malnourished

Shows signs of physical and/or sexual abuse, physical restraint, confinement or torture

Lack of control

Has few or no personal possessions

Is not in control of his/her own money, no financial records, or bank account

Is not in control of his/her own identification documents (ID or passport)

Is not allowed or able to speak for themselves (a third party may insist on being present and/or translating)

Claims of just visiting and inability to clarify where he/she is staying/address

Lack of knowledge of whereabouts and/or do not know what city he/she is in

Loss of sense of time

Has numerous inconsistencies in his/her story

often have identifying tattoos, branding them to their owner
The problem is, you or I will not likely run into one of the victims of human trafficking because their handlers keep them out of the public eye, shuttling them back and forth in vans to their work or motels. When they aren't working, they are not allowed outside alone. If you see someone you suspect is a victim, do not attempt to intervene. Instead, get a license number and report it to the police.
It is a sad world we live in now. Our only hope is that God will intervene. But thank you for being interested. I will keep you updated as I learn more. And prayers are appreciated as I write these stories.
Now for last week's Mystery Question. The case of the missing woman at the beauty pageant.
What do you believe happened?
1. The husband killed her for insurance money.
2. She'd been having an affair and she and her paramour had a fight and he killed her.
3. She was mugged and fought back and the mugger accidentally killed her.
4. She was killed by the same person who had murdered a woman only a month earlier, possibly a serial killer.
5. The police believe they've solved the crime, but they don't have enough evidence to convict.
And the answer is #5. I can now tell you it was taken from The Memphis Flyer if you want to read the whole story. It is very interesting.
Now for this week's Mystery Question.
The ten-day-old baby was sleeping in the upstairs front bedroom when a fire broke out at her family's two-story row house. The mother got the two older children out, but flames kept her from reaching the baby. The fire investigators ruled the baby died in the fire, even though no remains were found. What is the true outcome of the case?
The mother was cleaning a neighbor's house and found a shoebox in the closet with her baby's blanket and teddy bear along with a newspaper clipping of the fire.
A neighbor's surveillance camera revealed a man running out the back door with the baby in his arms just before the fire started. When his photo was shown on TV, someone recognized him and turned him in and police arrested him before he could sell the baby.
The mother attended the birthday party of a friend and thought one of the kids at the party looked like her other two children and pretended to get chewing gum from her hair while she snipped a strand of hair. DNA revealed the child was indeed her baby and had been kidnapped before the fire was set.
The mother sold her baby to a couple because she couldn't afford to feed him and the other two children. It was seven years before a determined detective who didn't buy the story that the baby died in the fire got to the bottom of the case solved it.
Leave a comment with your answer to be entered in a drawing for one of the books in my private library. Print book limited to those with a US address. If outside the US, I'll loan one of the e-books on my Kindle…and I have many great books there!