This week I want you to meet a dynamic woman and one of my best friends, Delores Topliff, Dee to me. We met in 2010 at a writing retreat and connected, then the next year we both returned to the retreat and our friendship blossomed.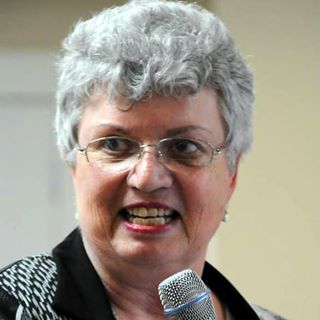 Tell my readers about yourself and your books
I'm from Vancouver, Washington but married a Canadian so am now a citizen of both countries. I earned a B.A. and M.A. at Western Washington State University and recently finished my Ed.D. in Christian Education. Now I live in Minnesota where I enjoy amazing grandchildren and continue teaching college. I've had fabulous summer jobs including recordkeeping at forest fires and vegetation surveys for U.S. and British Columbia, Canada, Forestry Services providing me memories and endless heart-filling scenes of wilderness and animals.
My mother was enough Native American to give me appreciation for native peoples' skills and heritage. The art in my children's books, Little Big Chief, the Bear Hunt, and Little Chief and Ogopogo is true to the Black Foot Nation. Those books (and their read-aloud CDs) are endorsed by a tribal chief friend.
What started you on your writing journey?
I've always LOVED rhymes. In third grade, each time the teacher left the room, I spouted rhyming stories and gained an instant following. The rest is history.
What's the story behind your children's books?
As a teen, I created stories on request for my sister, brother or kids I babysat. That's how Little Big Chief and the Bear Hunt originated. That and my newest, Woodsy, the Wonder Bear, both won first prizes in international children's story contests. Whoosh is the true account of my older son praying for an owl in an area where there were none–except one came. Woodsy the Wonder Bear presents an orphaned bear from Superior National Forest, raised in a Midwestern zoo, who entertains the children visiting him each day while still managing to have his own exciting wilderness adventures.
Until another children's book pops in my head, I'm busy writing  historical novels and am being considered by agents.
I wish I had space to tell you all the places Delores has traveled. What's your favorite place to travel?
Travel is one of my favorite things, so I have more than one. Multiple mission trips have taken me to Colombia, the Philippines, South Korea, and Israel. Through the years MANY foreign students have lived in my home so I often visit them in their countries, which means re-connecting with extended family.
What is the scariest thing you've ever done?
It would take too long to give all details, but it involves hurrying to the back car of a Eurail train in Yugoslavia to photograph Soviet-made locomotives and Yugoslav officials through the window to show my world geography students back home when that car was disconnected from the others because it had reached its destination. The young woman traveling with me was asleep and it was her day to carry our money, ID, and travel documents, so I had nothing. I prayed the most fervent prayer of my life, "HELP," and am thankful I survived to share what I still describe as my funniest AND scariest experience.
Delores's Books that can be purchased on Amazon: These are delightful books for children and make excellent Christmas Presents. Order right away and Delores will be delighted to mail signed copies of her books in time for Christmas.
Her popular true children's book, Whoosh, was followed by her beautifully illustrated rhymed children's adventure, Little Big Chief: The Bear Hunt. Next came its stand-alone sequel, Little Chief and Ogopogo, based on an often-observed North American deep lake creature with more eye-witness accounts than the Loch Ness monster. Little Big Chief and his son both tame their scary enemies in ways that will surprise you. (See Google for actual Ogopogo photos and videos,) Contact Delores to order signed copies of books or read-aloud CDs. Her fourth prize-winning children's book, Woodsy the Wonder Bear, is now an e-book.

To connect with Delores:
Author website delorestopliff.com
My newest prizewinning book Woodsy, the Wonder Bear, is an e-book and also being printed SOON. He is an orphaned bear from Superior National Forest, Minnesota, raised in a Midwest zoo who finds ways to entertain the children who love visiting him but STILL have amazing wilderness adventures.
Delores is giving away a copy of Whoosh. The giveaway is only available to U.S. addresses. 
To be entered in the book giveaway, leave a comment and tell me your favorite place to visit or someplace you would love to visit.